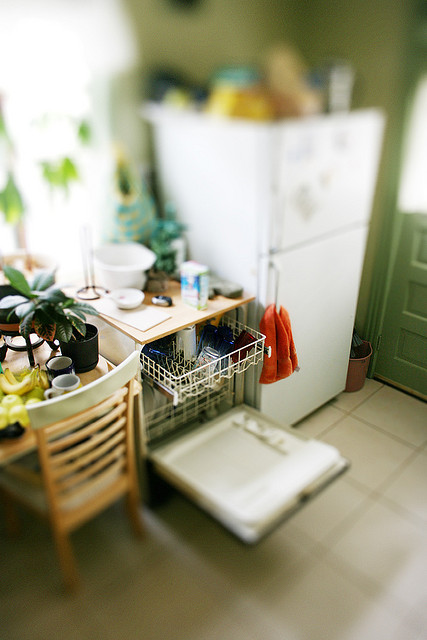 When it comes to a kitchen remodel, no matter how badly you crave a new kitchen and how prepared you think you are, it can oftentimes by a tough and rather disruptive process to endure. Here are some tips for not only living through, but thriving during a kitchen remodel.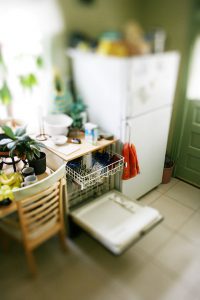 Preparation is Key
A kitchen remodel is always going to take longer and cost more than expected. By keeping this in mind, you'll be better prepared for surprises that come up along the way.
Stay Away
Try to stay away from the dirt and noise if at all possible. Seal off or tape plastic up between the kitchen and the rest of house. Also, try to acquire a portable toilet for workers so that they don't have to tromp through your home.
Temporary Kitchen
Set up a space or a room as a temporary kitchen by setting up your old refrigerator, microwave, coffeemaker, or even oven and old sink cabinet if possible, this way you can maintain a semblance of normalcy and not spend a fortune on takeout during the remodel.
Be Nice
Be nice and professional with all construction workers, designers or anybody else that is helping throughout the process. The niceness is contagious – however you treat them they will present back to you in terms of attitude and results.
Space
Make sure that you establish time frame boundaries with workers. For example, they can't come before 8 am or be at your home later than 6 pm. This will give you the time and space you need to take care of regular tasks and will give the space you need so that you don't go crazy.
Does any of this sound like fun?
If you're answer was a resounding no, then you may want to consider refinishing cabinets as opposed to a complete traditional kitchen remodel. This consists of using your current cabinet layout and placing a different finish on your current cabinets. It costs a portion of the money and will still create a new chic look for your kitchen. In addition, refinishing kitchen cabinets with Summit Cabinet Coatings only takes 5 days and you have the full use of your kitchen in the meantime.
Kitchen cabinet doors are major component when it comes to the aesthetic appeal of a home, so by taking care of this in half the time without the cost you could potentially spend more money on other aspects of your kitchen and create a kitchen that you love without all the headaches of a standard kitchen remodel.
Betsy via Compfight
Sarah Wozniak
Staff Writer, Page1 Online Marketing