The Worden Family
---
Locally based, Jim and Jen Worden have been serving the Northern Colorado area in cabinet resurfacing and cabinet refacing since 2010. In the beginning, they wore every hat in the operation. They taped off kitchens together; Jen did preparation work on the doors back at the shop and ran to estimates, while Jim sprayed the cabinet frames on site during the day (and then sprayed the cabinet doors in the shop at night). They would then return to install the doors together.
They are exceedingly thankful to now have an amazing team consisting of 10 technicians, an office manager, sales manager, and administrative assistant.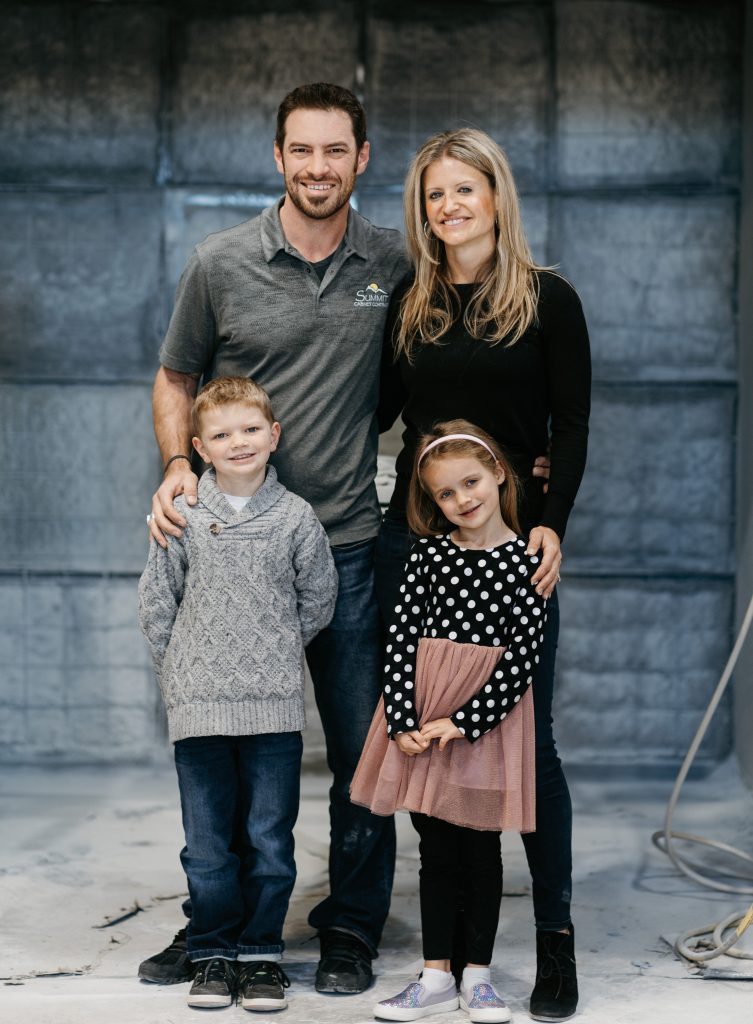 "Our culture is built on hard work, attention to detail and the utmost professionalism. According to past clients, each member of our team is the kind of person you would want to invite for Thanksgiving dinner! And our two young children, James and Lauren, also love visiting our showroom and spraying facility to say hi to the team."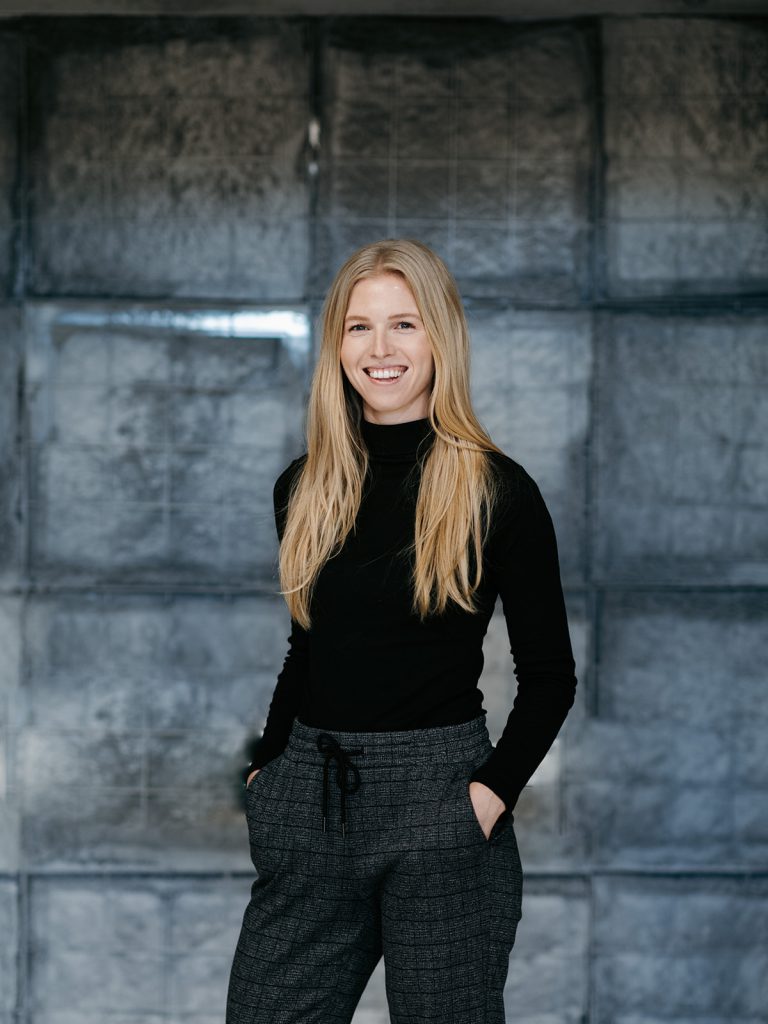 Madison Landis
Operations Coordinator
Madison masterfully oversees all of the planning and completion of our cabinet refacing and resurfacing projects. From tracking every phone call, email, showroom visit, text and all of the detailed pictures of every project in order to plan projects to ordering every associated supply to tracking live project progress, she keeps track of a long to do list and answers everyone's planning questions with ease and a smile. And to unwind from work she fires up her table saw or tile saw to have a relaxing day of installing trim or setting tile!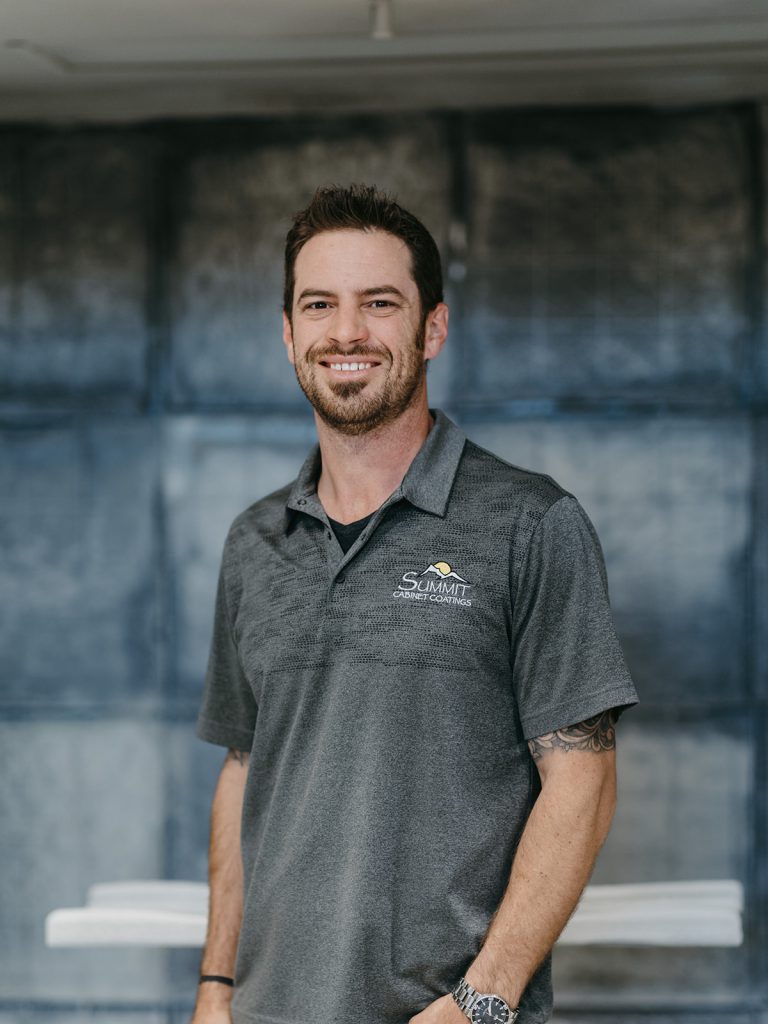 Jim Worden
Co-Founder and Director of Technical Operations
With an extensive background in cosmetic repair and refinishing, Jim sets the "OCD" standard for an excellent finish. He has enjoyed developing the same sense for excellence among the operations team and watching them run with it!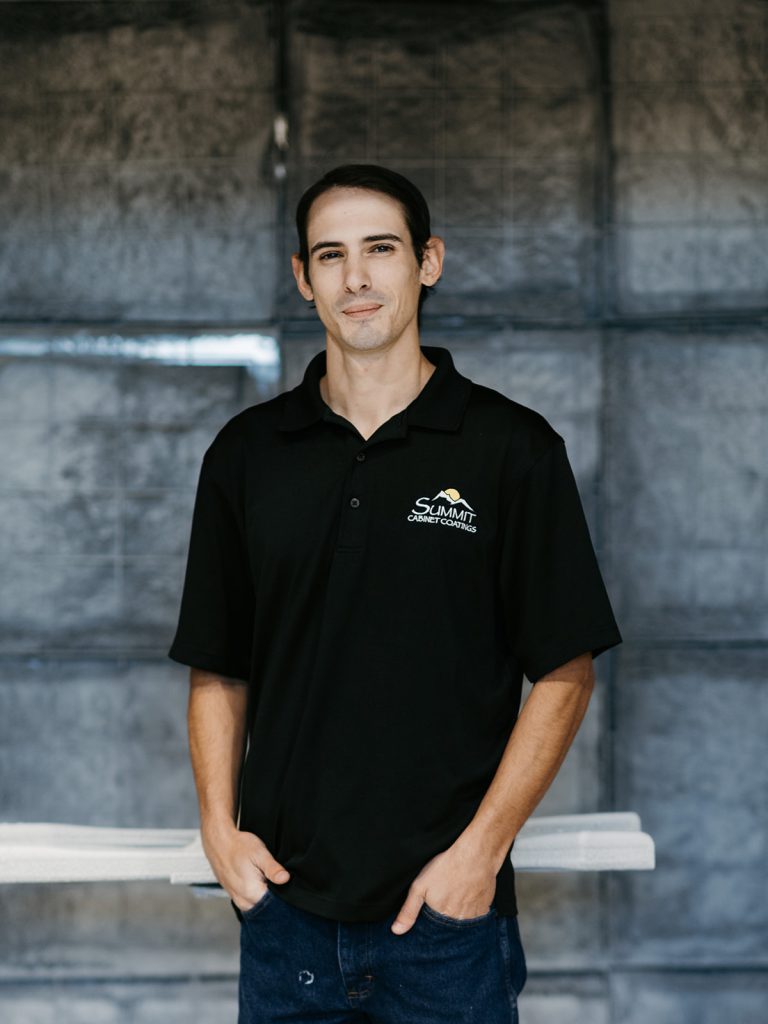 Jarod Wilsoncroft
Manager of Off-Site Finishing
We often joke that there is a cot hidden in the back of our facility where Jared sleeps because he spends so much time at the shop! Jared has been with us for 7 ½ years, which means he has moved over 50,000 doors/drawer fronts through our spraying facility! His prior background in auto body finishing and cabinet finishing in Pennsylvania positioned him well to hit the ground running in our operation many moons ago. We are VERY thankful for his great ability, steadfast commitment and leadership.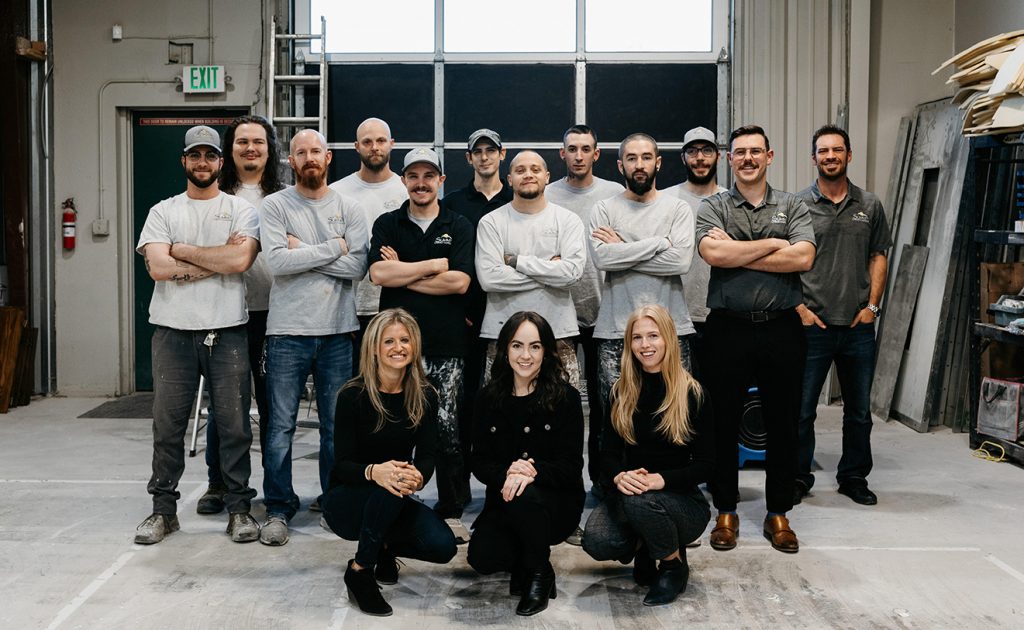 "Each and every member of the Summit team that we interacted with was friendly, professional, and hard working. Communication with the office was tremendous, which made this endeavor even easier."
Sharon N.