Cabinet Resurfacing:
---

---
If you love the style of your current cabinet doors and drawer fronts but need a color upgrade, resurfacing is the option for you. The resurfacing process works with your existing doors & drawer fronts and includes our oven-baked enamel strength finish.
Cabinet Refacing:
---

---
Our unique process of refacing is a fraction of the cost of conventional refacing and allows you to customize the look of your kitchen by picking new doors and drawer fronts while keeping the current cabinet boxes and frames and taking these through our resurfacing process. Our refacing services are top-quality, coming with our oven-baked enamel strength finish and 5-year warranty.
Solid Color Finish
The Solid Color Finish is sleek, modern, and clean. It is our most popular choice as it works nicely with a wide variety of home decor styles. It also pairs well with a complex countertop, backsplash and/or floor. This finish provides a nice neutral backdrop for you to decorate the rest of your kitchen however you please.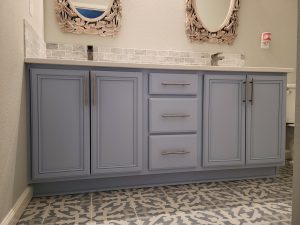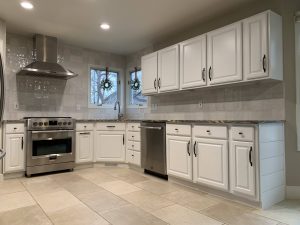 Pinstripe
"Pinstriping" is an accent that can be done with a solid color finish. This refers to an accent line applied in the edges of the doors. Featured in the photo below, Van Dyke brown pinstriping over a Swiss Coffee solid color finish provides a rich, elegant look that you would find in high-end new cabinet showrooms.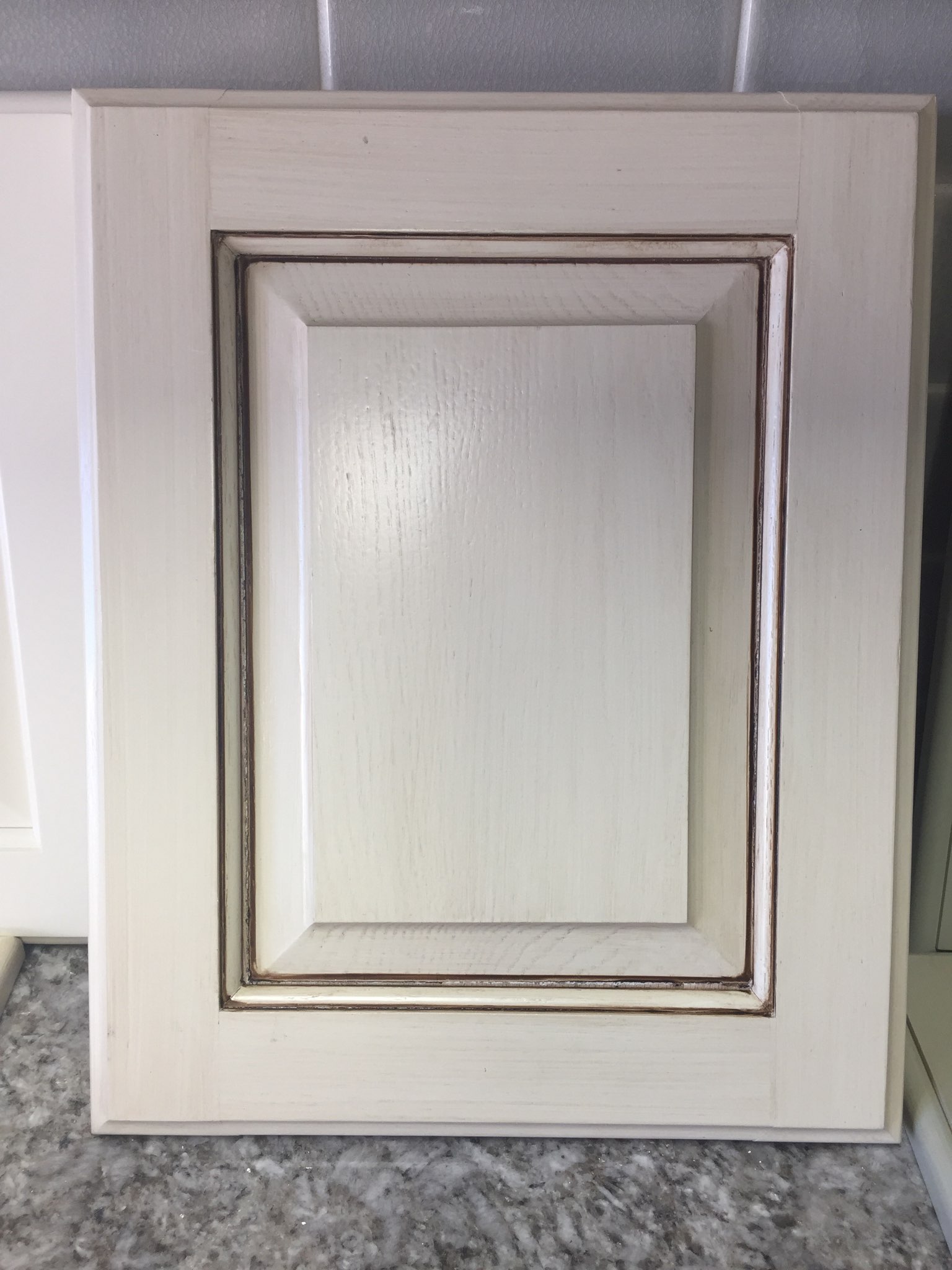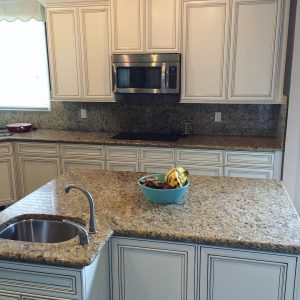 Rub-Through
If our clients desire an aged look on their cabinets, we offer a "rub-through," accent that involves sanding through the finish on random edges and imperfections before finishing the doors with a protective clear coat. We can do varying levels of rub through (the picture on the left shows a light rub-through and the picture on the right shows a heavy rub-through). We most often do this finish on a dark brown or black island that serves as an accent to the rest of the kitchen cabinets.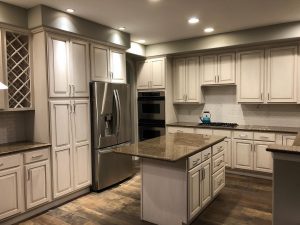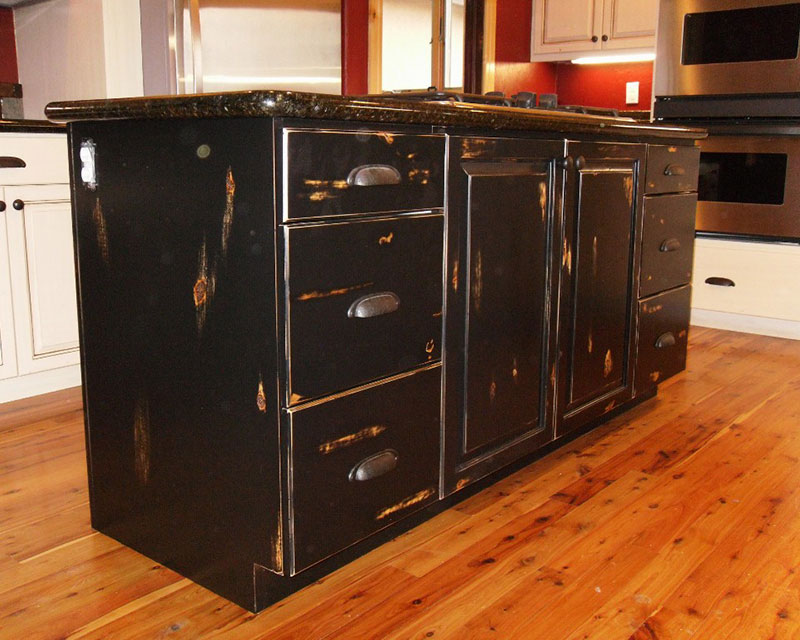 NOTE: Pinstripe and Rub-Through are accents only — they do not change the sheen or strength of the finish. The finishes we offer are all satin and equally strong.