Budget-Friendly Tips for Updating Your Kitchen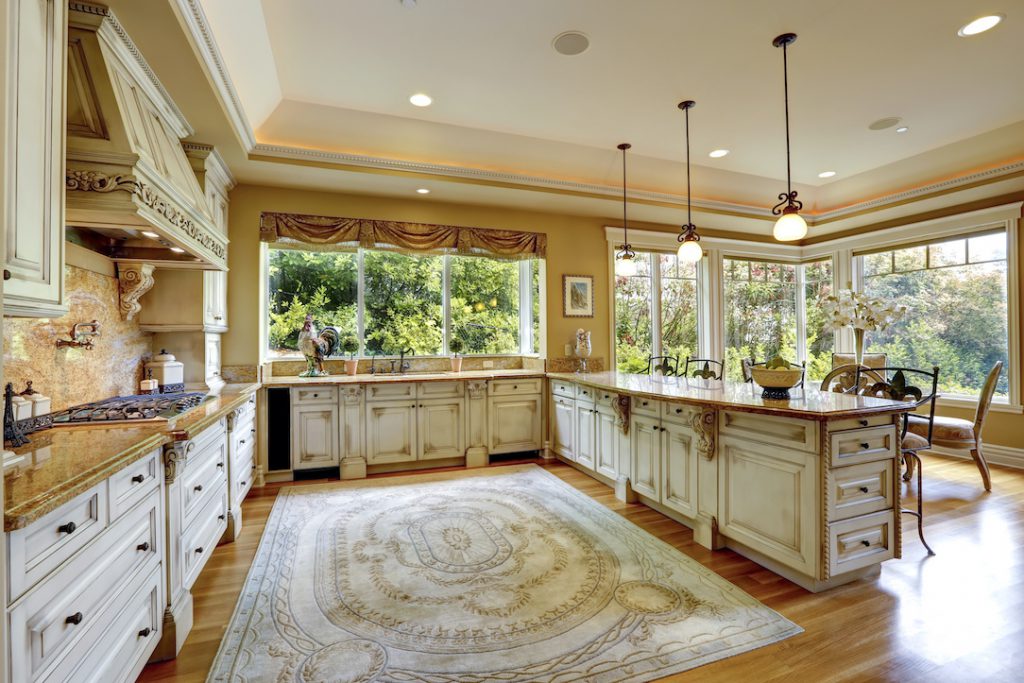 This kitchen is the heart of the home, and if you're like us you spend a lot of time in your kitchen. If you're getting tired of looking at the same old kitchen each day, here are some budget-friendly tips that will help freshen up your kitchen and give it a bright, new feel – without breaking the bank! 
Budget-Friendly Tips for Updating Your Kitchen 
You don't have to wait for the kitchen you love just because you're on a budget. Rather, there are many small changes you can make to elevate your kitchen and bring it to a space you love and actually want to be in. Here are 7 budget-friendly ways to update your kitchen:
1.Add art
This simple, yet effective, way to update your kitchen doesn't have to cost an arm and a leg. Finding prints of simple art pieces that you love for cheap online, or at a local store, are easy to frame. Additionally, they also bring color and dimension to your space. If you don't want to include art in your kitchen, try adding framed photos of your loved ones. Filling up the walls with meaningful pieces that are important to you can transform your space into feeling more comfortable and cozy. 
2.Update lighting 
Adding light fixtures, like simple lamps or overhead lighting, can brighten up a space and make it feel brand new. You'll be amazed at how different a space can feel when it goes from dimly lit to a bright space with plenty of light. Better Homes & Gardens mentions that not only does it help with brightening the space, but a well-lit kitchen is also a safety essential in a kitchen. They explain that the key to good kitchen lighting is to rely on a cast of lighting sources and to layer your lights, mixing overall lights, task, accent, and decorative lights with natural light.
3.Refresh your rug
If you have a kitchen runner or rug, you can easily find cheap replacement options at many everyday stores like Target or WalMart. These stores offer cheap, affordable rug options that come in a variety of colors that can instantly give your kitchen the vibe you're looking for. Whether you want to keep it modern with a black and white rug or opt for a bright, colorful rug as an accent piece, you can't go wrong! 
4.Get organized
Sometimes, all it takes is to give your kitchen a good organization. We recommend using small containers to tidy up places like your pantry or refrigerator. Having an organized kitchen can save you stress and time while you're cooking because you already know where everything is. Additionally, it also makes the kitchen look far less cluttered, which could be the simple fix your kitchen has been looking for. 
5.Update your faucet 
If your sink is what needs a little love, you can find cheap faucet replacements that can modernize and update your kitchen space. We recommend you also do this if your faucet hasn't been replaced in the last two decades. You can find new faucets that range in a variety of styles and colors, from gold to the traditional silver and even matte black. 
6.Replace knobs
Like your faucet hardware, you can also replace the cabinet and drawer knobs and handles with budget-friendly options that will instantly make your kitchen feel new. You can find chrome finishes, steel finishes, for knobs that have a lot of character — whatever you're looking for! 
7.Refinish your cabinets 
Updating your kitchen cabinets is a quick, effective, and budget-friendly way to refresh your kitchen. This process uses the cabinets you already have in place, so you aren't put out of your kitchen for weeks at a time, and your bank account doesn't suffer from fully renovating either. 
Here at Summit Cabinet Coatings, our process is quick and simple. Taking just about a week long, we'll be in and out of your kitchen before you know it. Our process is done in two simple steps: 1. In your house and 2. In our shop. 
In-home:
At your home, we will spend 2-3 days in your kitchen coating the cabinet frames. We will remove doors and drawers from the frames and tape off your kitchen. We will then clean, hand-sand, repair cracks and blemishes, caulk, and then spray the finish on the exterior surface of the frames. The best part? Your kitchen is still usable the entire time.
In-shop: 
At our shop, we will refinish your cabinet doors and drawer fronts in the same way we did your cabinet frames. All of the pieces will receive three coats of our commercial-grade acrylic coatings, applied in our containment-free spray booth. Once this is done, we head back to your home to install them. We can also install any new hardware you'd like as well. 
Call us today for a FREE estimate: (970)-282-9856. You can get the kitchen of your dreams without breaking the bank, ask us how!