Choosing Between Refacing and Refinishing Your Cabinets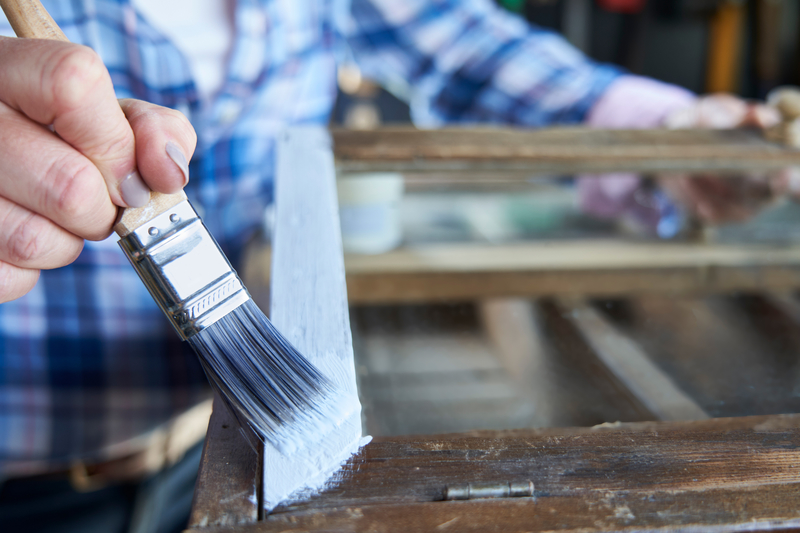 As cabinetry begins to age and wear out, you have an important choice to make when updating them. Two of the easiest and cheapest ways to update your cabinets is by refacing or refinishing. Refacing focuses on replacing older doors and drawers with new ones while refinishing coats worn-out cabinets with a finish of your choice to update the entire look and appearance. Both refacing and refinishing can save you time and money, but refinishing typically gives you the most bang for your buck. Learn how to choose between refacing or refinishing your cabinets with this guide!
What Cabinet Refacing Looks Like
When it's time to update your cabinetry, it can be a hard choice to decide whether you'll reface or refinish them. While replacing your cabinets is another viable option, this is often too expensive for many homebuyers on a tight budget, especially when you can get the same look by refacing or refinishing instead. If you're looking to change up the pace of your kitchen without spending a lot of money, then your best options are either refacing or refinishing your cabinets. Both options are quite simple, but let's start by explaining what refacing looks like. Refacing involves replacing the door and drawer fronts of your cabinets (the original framework remains) while applying a veneer to the outside surfaces and edges. All hinges, drawer pulls and handles are replaced at this time, as well, to help the overall look appear newer. This process doesn't take too long, typically a few days, if done by a professional. Refacing your cabinets usually costs about 50% of what installing new cabinets would be, with the average cost estimating between $1,000 to $3,000 for laminate and $2,500 to $6,000 for wood veneers. While refacing definitely is cheaper than replacing, that doesn't mean you won't be spending a little extra money to make everything look nice. The type of material you choose for your veneer will increase or decrease your price, and if you decide to add in additional accessories like lighting fixtures, crown molding or glass panels, you should expect to pay out even more.
What Cabinet Refinishing Looks Like
For homeowners on a limited budget, refacing could still work for you but refinishing your cabinets will be your best option. Refinishing works by removing the existing doors and drawer fronts of your cabinets and washing, hand-sanding, priming and caulking them before applying three layers of a high-grade finish of your choice. Finish colors range from light to dark brown, black and even gray or taupe. For more eccentric colors, you can customize brighter or darker shades to really make the cabinets stand out. The original doors and drawers are used when refinishing, unlike refacing where new ones are placed in lieu of the old ones. The cabinet frames go through the exact same process as the doors and drawers so that all parts receive the same care and match each other. Once this process is completed, the door and drawer fronts are installed again, along with new handles and knobs if you so choose. Refinishing your cabinets takes the least time out of all renovations, with most jobs lasting between 4 and 6 days. Sometimes this can differ depending on the whether the finish will be paint or stain and how intricate the door patterns or designs are. When staining, there is more preparation work required than a simple paint job, and difficult designs cause the project to take more time to complete.
Tips To Make The Best Choice
Both refacing and refinishing your cabinets will create a beautiful, long-lasting look that you can be proud of, but you still have to make a decision. Sometimes your decision will depend on design taste, while others need to take into account how much their budget can afford. Either way, the cheapest and fastest way to update your cabinetry is through refinishing. Refinishing takes less than a week to complete before you're back in a fully functional kitchen and it costs as cheap as $1,500 to complete. However, not all kitchens can be refinished. If your original frames have water damage or are too far gone for repair, you won't be able to refinish them but most likely will have to replace them with new cabinets. Additionally, if you choose refacing over refinishing, you will have to take into consideration the materials that your cabinets are made out of. For example, solid hardwood is the best type of frame to ensure that a veneer will adhere correctly, and these veneers require a smooth surface to be placed on so the box construction will need to be made out of plywood or MDF panels that are completely level. You also have to look at the internal accessories and what condition they're in. Drawers that don't open well or cabinets that have improper storage elements will hinder a refacing project and make it much more difficult to complete.
Update Your Kitchen Cabinets With Our Help!
If you're looking to update your kitchen cabinets, Summit Cabinet Coatings can help! Whether you'd like to reface or refinish your cabinets, we offer plenty of options for you to choose from so that you can create the kitchen of your dreams. We use top-grade tools and products to ensure that you get the end look that you've paid for, and we guarantee stain-resistant, durable finishes that will last for years to come. Call us at (970) 282-9856 for a FREE estimate on your next cabinet project!