Don't Toss Your Old Kitchen Cabinets: Renovate Them Instead!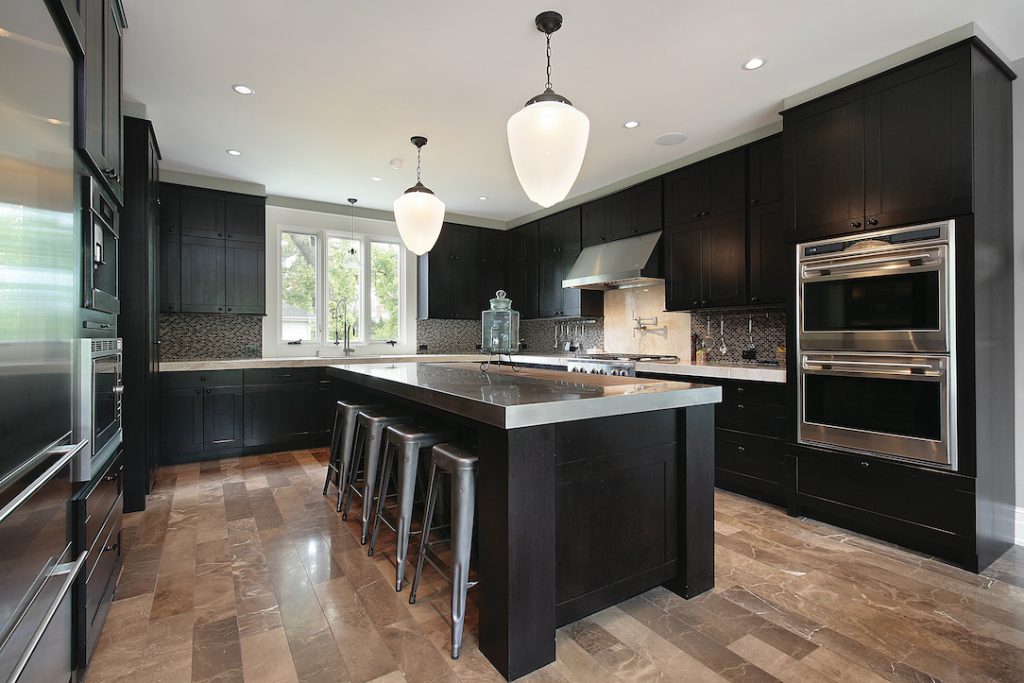 We've all seen the home improvement shows when the designer swings a sledge hammer and destroys perfectly good cabinetry. 95 percent of the existing cabinets Jim and Jen Worden of Summit Cabinet Coatings see when consulting with their customers have the structural integrity necessary to simply receive a new surface. Don't destroy something that may be even better quality than new cabinets. Give your old cabinets a chance to look like new and shine once again!
Why Save Old Cabinets?
The better question here is, "why not?" Your kitchen already has cabinets, and 9 times out of 10, there's no need to fully replace them. Not only is replacing old cabinets expensive and kicks you out of your kitchen for long periods of time, but it's a hassle to deal with when you might not have even had to in the first place.
For a fun analogy, think of your kitchen as a culinary theater. House Beautiful explains, "if the kitchen is a culinary theater, then the cabinets are stagehands. They contain the spices, tolls, and cookware that's required to cary out the show. But after grueling schedule of back-to-back performances that can last for years, it's no wonder that well-worn kitchen cabinets can look ready for their final bow." However, they suggest not sending them into retirement just yet and to consider saving them with refinishing.
It may seem like renovating your kitchen cabinets is going to be the easiest way to update your kitchen, but that's not the case. Yes, you can start from scratch with replacing them, but you should also be prepared to spend upwards of thousands of dollars when customizing cabinets. For most people, this easily exceeds the budget set for the kitchen remodel in the first place without even thinking about countertops or new floors. Don't replace old cabinets, renovate them instead!
According to Home Advisor, cabinets make the kitchen's first impression. This is where Summit Cabinet Coatings comes in with their cheaper options, refacing or refinishing your kitchen cabinets for a fraction of the cost can help you renovate your kitchen into your dream one. 
Refacing
When your cabinets are refaced, they will install new cabinet doors and fronts, but it won't replace the frames. A clean and cohesive look is established by updating the fronts with plastic or wood material that matches the color. Then, a new molding is attached to the trim to the sides of the cabinets, which pulls it all together. This is less expensive than replacing your cabinets all together, but is slightly more expensive than refinishing.
Refinishing
Refinishing cabinets means applying a fresh finish to the original cabinets. This includes doors, drawers, and frames. Overall, refinishing will help create an individualized look that can't be copied by home improvement stores. You have complete say in the color and finish you'd like for your home. Even better? It will be done in less than one week!
The Refinishing Process
When you decide you want your cabinets refinished, the process is fairly quick and simple thanks to our experience professionals. It won't take longer than 4-6 days, so you can get back to using your kitchen in almost no time at all. The process typically looks like this:
On site, we will spend 2-3 days in your kitchen coating the cabinet frames. We will remove the existing cabinet doors and drawers and tape off your kitchen
After taping off your kitchen, we will wash, hand-sand, prime, repair blemishes, caulk, and spray the finish on the exterior surfaces
Off-site at our shop, we will put your drawers through the same stages as above to give them a durable and furniture-grade finish. All cabinetry will receive three coats of our quality acrylic coatings
Lastly, we reinstall the cabinet doors and drawers and add any new knobs and handles needed to complete the process.
You are able to choose from a variety of colors and finishes to best meet the look you're desiring for your kitchen. We hope you'll consider the affordable option of refinishing your kitchen cabinets rather than replacing them altogether.
Refinish With Summit Cabinet Coatings
If you're a homeowner realtor, or interior designer, our refinishing process is able to help you improve the visual appeal and value of a home.
At Summit Cabinet Coatings, we are experts in refinishing kitchen cabinets and giving our customers individualized looks for their kitchens that won't ever be copied. If you want a simple update or something completely different, we can help! Get a FREE estimate today by calling our office at (970)-282-9856. You'll be able to get the kitchen of your dreams with the cabinets you already have!