Work With the Best: Summit Cabinet Coatings Offers Finishes You'll Love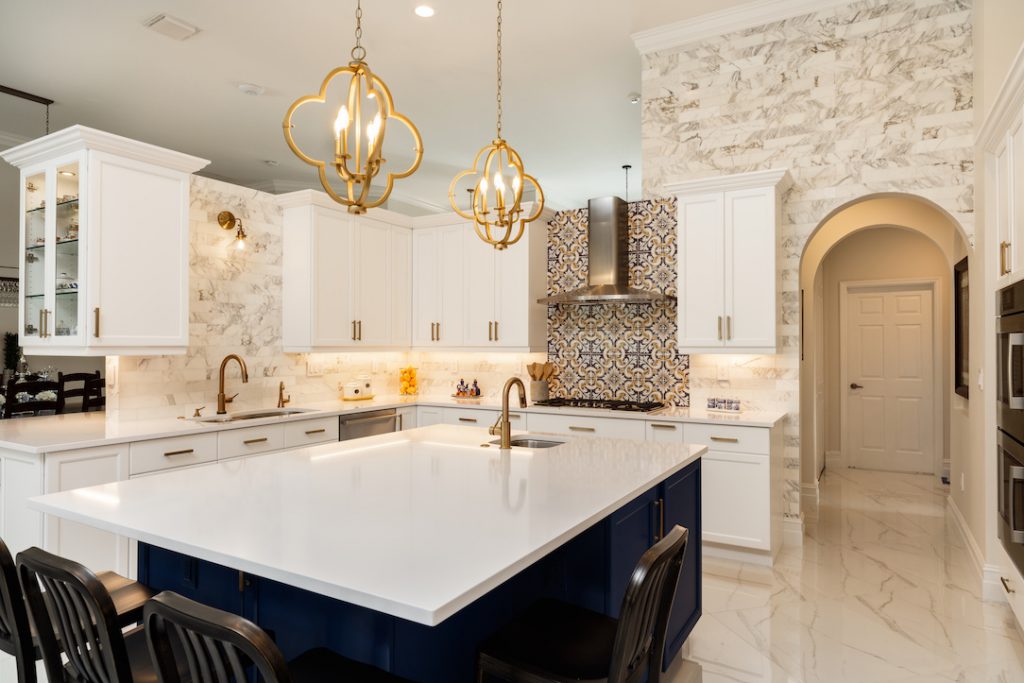 Summit Cabinet Coatings offers the highest quality kitchen cabinet makeovers in Northern Colorado, with a refinishing process that is unlike any other. They take pride in converting your outdated kitchen into a beautiful space that your family and friends can enjoy for years to come. They do all of this at a fraction of the cost it would take to replace your existing kitchen cabinets.
Why refinish cabinets?
Refinishing cabinets is an easier, more affordable option versus installing new cabinets completely. We are able to upgrade and modernize your kitchen cabinets to make them look like they're brand new. With our variety of finishes, you can transform your kitchen into whatever you desire without having to break the bank.
What are the refinishing types?
We offer several different options of cabinet refinishing finishes to best fit the design style you're looking for. There's something for everybody, no matter what kind of kitchen style you're going for. Selecting a type is a sure-fire way to personalize your kitchen and make it suit your aesthetic goals. 
Solid
This is the most simple finish we offer. With this finish, your cabinets will look fresh and modern. Many people select this finish and then get more adventurous with their countertops, black splashes, or flooring. Most of our clients also choose to keep the original texture of their cabinets, but we can also smooth them out if you want to go that route. 
Glazing
The glazing technique highlights and adds a multi-dimensional look to your kitchen. Alternatively called a "rub" or "wash," this technique is done by hand-rubbing the glaze into the woods natural texture. Depending on what style you want, we can go light, medium, or heavy with this technique. This process normally sees the colors of light or dark brown, and even black. However, we can custom glaze to colors like gray or taupe as well. We will cater to what you want! It's important to note, though, that this is aesthetic accent only. It won't play a part in the sheen or strength of the finish. 
Pinstriping
The pinstriping finish can be done alone, but it can also be paired with glazing if you want to level up. We Love Painting explains that pinstriping is a "highly detailed, years-of-practice technique" that can help give your kitchen an elevated, more chic look to it. This ends in a strong, satin finish. 
Rustic
If you want to feel like you're in a small Italian villa when you're in your kitchen, you should go with this style. A rustic finish uses the pinstriping and glazing techniques to form a natural antiqued look. The Tuscan-feel that this finish provides will give your kitchen an update that makes it feel like you're on vacation. HGTV describes the Tuscan kitchen design as having features that reflect the region with using "surfaces that are matted or distressed," rather than having a modern look and feel. This ends in a strong satin finish, like the pinstriping. 
Rub-Through
If you are looking for cabinets that feel aged, let's talk about the rub through technique. When we apply this finish, we sand through the finish on random portions of the cabinets before applying a clear top coat. We can accompany this with glazing for an elevated aged look, or it can be done on its own. In most cases, we use this technique for clients that have dark cabinets. Many prefer to use this technique only on one portion of the kitchen, like an island, to have more of an accent effect. Like the previous two techniques, this finish is satin and strong. 
How Long Do These Finishes Last?
If you take care of your kitchen cabinets and they're not subject to harsh conditions, these finishes can last over a decade. We use proper technique to ensure your updated cabinets will be durable and last for years, especially if you keep them clean and take care of them after we're done.
How To Clean Your Refinished Cabinets 
We know kitchens can become a mess. We throw parties, we cook multiple meals a day in there, and people are constantly coming and going through this space. To help keep your new cabinets looking good, we recommend cleaning the exterior of your refinished cabinets at least once a week. Every three months or so, we recommend that you deep clean the interior of the cabinets. 
To clean carefully and protect your cabinets, use a mild cleaning agent. By mixing liquid dish soap with warm water, you'll be able to remove build up easily off your cabinets without harming the finish. Store-bought cleaners can be harsh and might damage the finish. 
Call Jim & Jen
Summit Cabinet Coatings is family-owned and specializes in refinishing cabinets in a cost efficient and timely manner. Jim & Jen will oversee every step of the process, so you know you'll be in good hands! Call us today for a free estimate on your project: (970)-282-9856.