We offer a variety of cabinet refinishing finishes to fit a variety of preferences and design styles.
Solid Color Finish
The Solid Color Finish is sleek, modern, and clean. It is our most popular choice as it works nicely with a wide variety of home decor styles. It also pairs well with a complex countertop, backsplash and/or floor. This finish provides a nice neutral backdrop for you to decorate the rest of your kitchen however you please.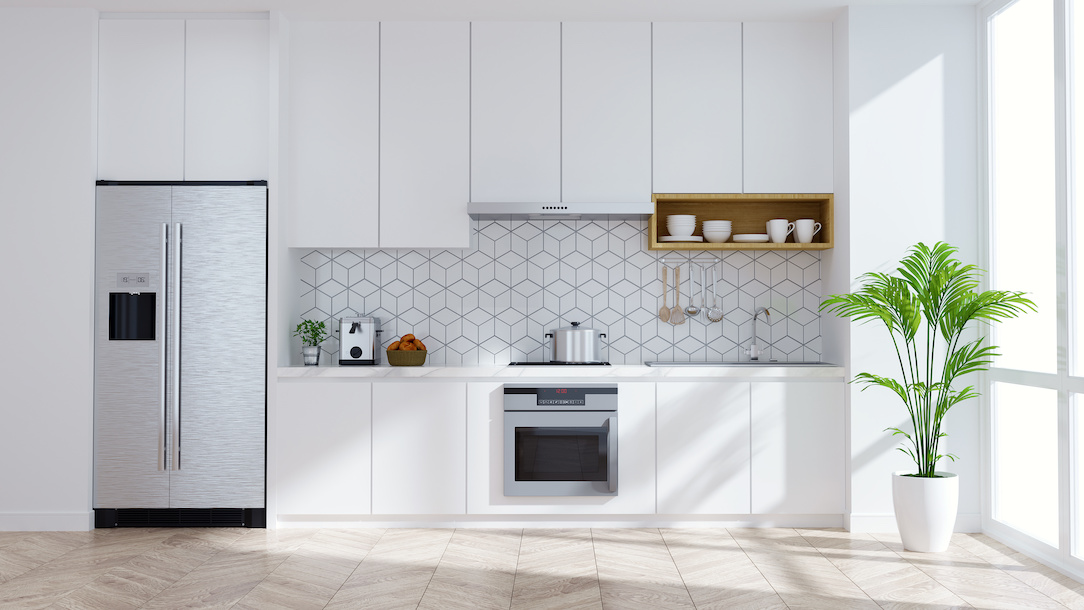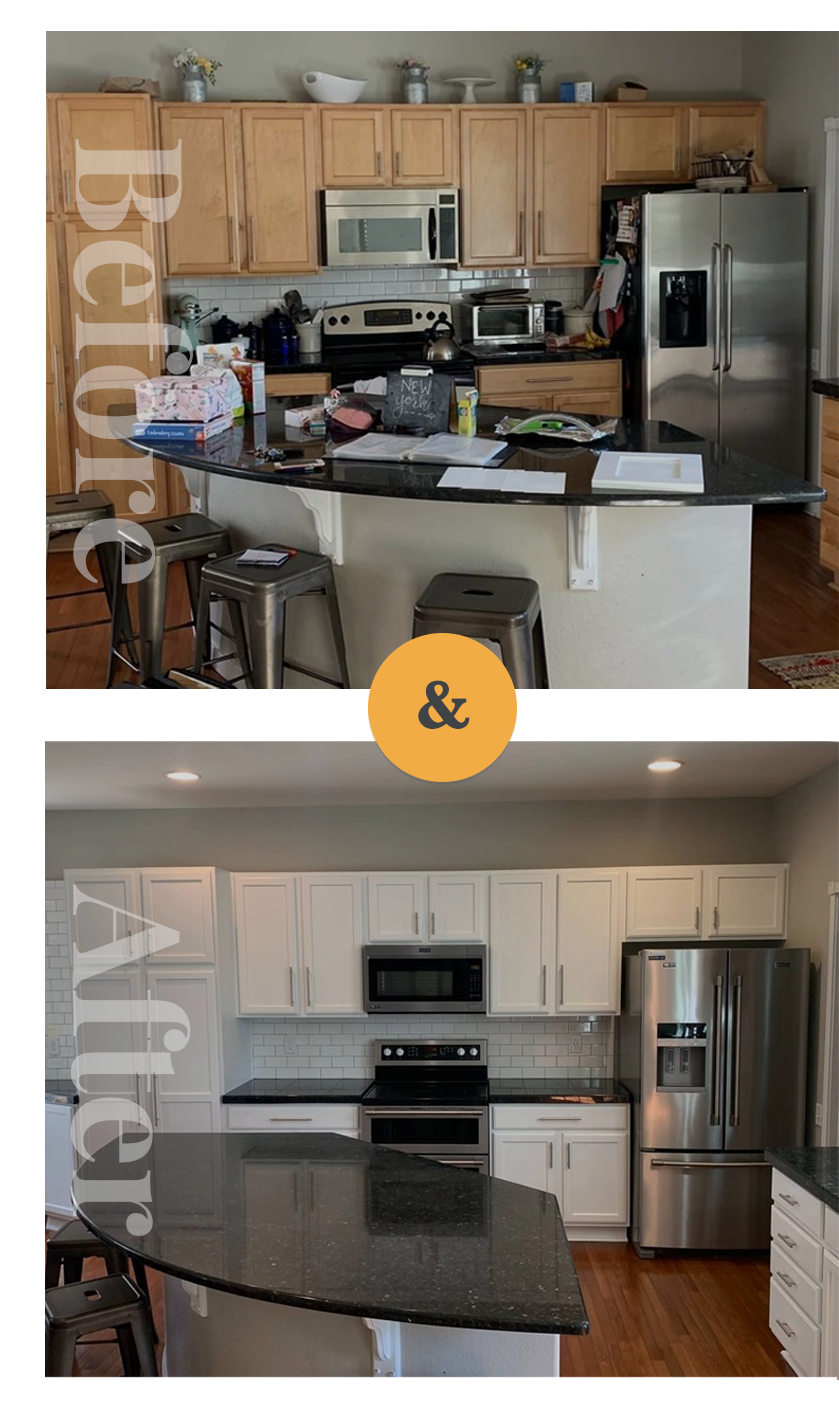 Why Choose our Solid Color Finish?
Solid color finishes have several advantages that make them a popular choice for cabinets.
Solid color finishes exude an enduring sense of elegance and sophistication. It provides a clean, uncluttered look that complements various kitchen styles. From contemporary to traditional, your kitchen will fit your style.
One of the standout features of Summit Cabinet Coatings' solid color finish is versatility. You can choose from a wide range of colors to match your kitchen's color scheme and your personal preferences. Whether you opt for a classic white, a bold navy blue, or a trendy matte black, the possibilities are nearly endless.
Solid Color Finishes are easy to maintain. They tend to resist stains and scratches better than some other finishes — especially with our oven-baked enamel finish. Summit Cabinet Coatings' solid color finish ensures a cohesive and polished look in your kitchen. This consistency can be especially appealing if you want to create a minimalist or contemporary design.