Fort Collins
Cabinet Painting
Get the beautiful results you're
looking for.
We're family-owned and operated, serving the Fort Collins area since 2010.
We specialize in painting cabinets with beautiful factory-level, paint-grade finishes in a timely manner.
Are you looking for Fort Collins cabinet painting or refacing services? Summit Cabinet Coatings is the local expert you're looking for.
Get a free estimate today.
---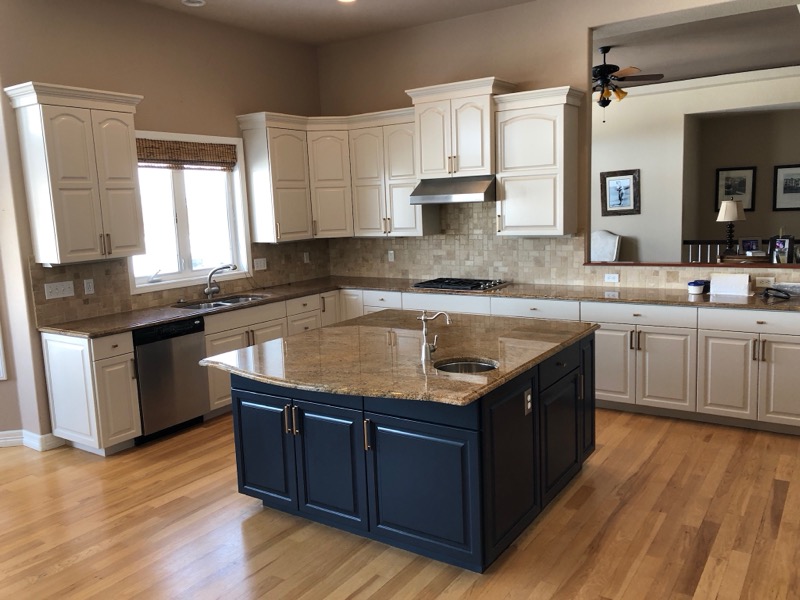 The Summit Cabinet Coatings Team
Customer service and beautiful results are what drive us.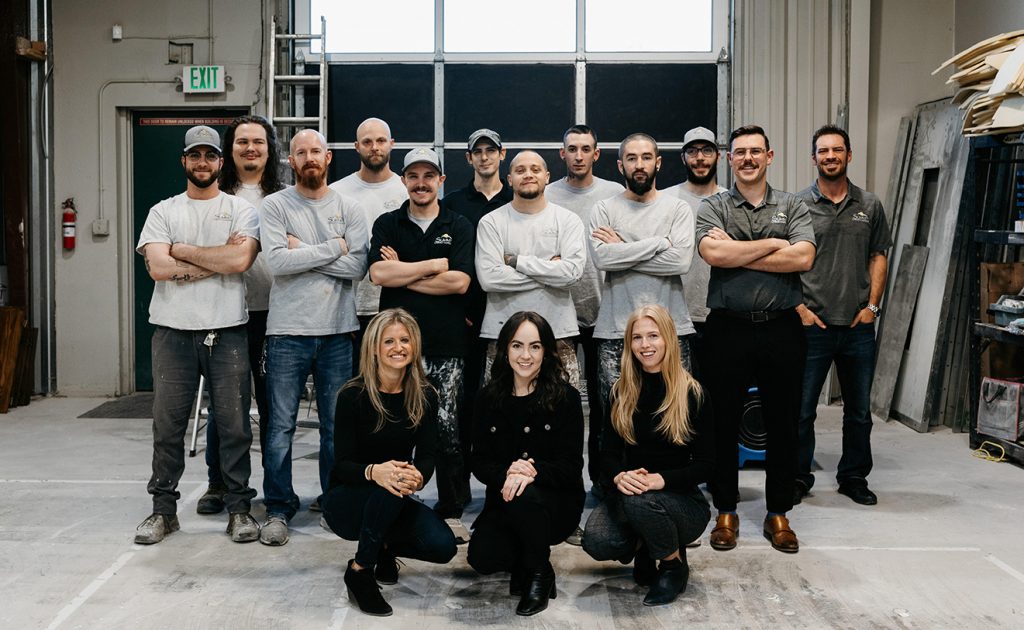 Are your cabinets in need of an upgrade?
Our Fort Collins team is ready and eager to help with your kitchen remodeling project. If you want a refreshing revamp or something brand new to liven up your space, our team is the perfect fit.
We can work with your existing cabinet doors and drawer fronts… or upgrade them with new ones. If you're not sure which option is right for you, our experts are happy to explain the options in more detail and answer any questions. 
Whichever service you choose—resurfacing or refacing—you'll love the outcome. Our goal is to make your remodel as smooth as possible. We'll help you fall in love with your kitchen again! 
Summit Cabinet Coatings has a refined cabinet painting process that is fast and easy.
---
We are proud to say that we've offered Fort Collins cabinet painting services for quite some time now. We don't just repaint your cabinets, though—we "resurface" them. Cabinet resurfacing is the perfect fit for those who love the current style of their cabinets but want to update the color and finish. Our resurfacing service is a unique, refined process. We transform your existing doors, drawer fronts, and cabinet frames with beautiful factory-level paint finishes. Using what you already have—and without new materials—your kitchen looks brand new. 
If you decide resurfacing is right for you, we'll schedule out your remodel. Next, we arrive at your house to carefully remove your cabinets and drawer fronts. We then take them to our facility where they go through our precise and extensive resurfacing process. Once we achieve a perfect, smooth surface, we apply the highest-quality, factory-grade paint available. The last step is to apply multiple clear satin top coats to ensure your cabinet finish is as strong as oven-baked enamel. This way you keep the cabinet door and drawer fronts you love while also enjoying a fresh, new look! 
Looking for a completely different style? Our cabinet refacing services could be a good fit.
---
While we offer professional Fort Collins cabinet painting services (or "resurfacing" as we call it), we also provide expert cabinet refacing services. Refacing is different from resurfacing because you can completely change the style of your drawer and cabinet fronts. For example, if you're tired of your current raised panel oak doors, we can upgrade them with  smooth shaker-style doors, keeping your original frames. Our cabinet refacing services include an extremely durable—and easy-to-clean—top coat. The top coat is extremely durable, ready to take on whatever your family can throw at it!
To start our cabinet refacing process, we remove your cabinet doors and drawer fronts and replace them with brand new faces and hardware. Our team of professionals apply the same process to both the cabinet frames and new fronts. This creates a seamless look between your new doors & drawer fronts and your original cabinet frames. Your new cabinet doors and drawer fronts will look stunning in your kitchen!
Cabinet refacing is a great choice for people who don't like the current design of their cabinets and drawer fronts but want to keep their current cabinet boxes and frames.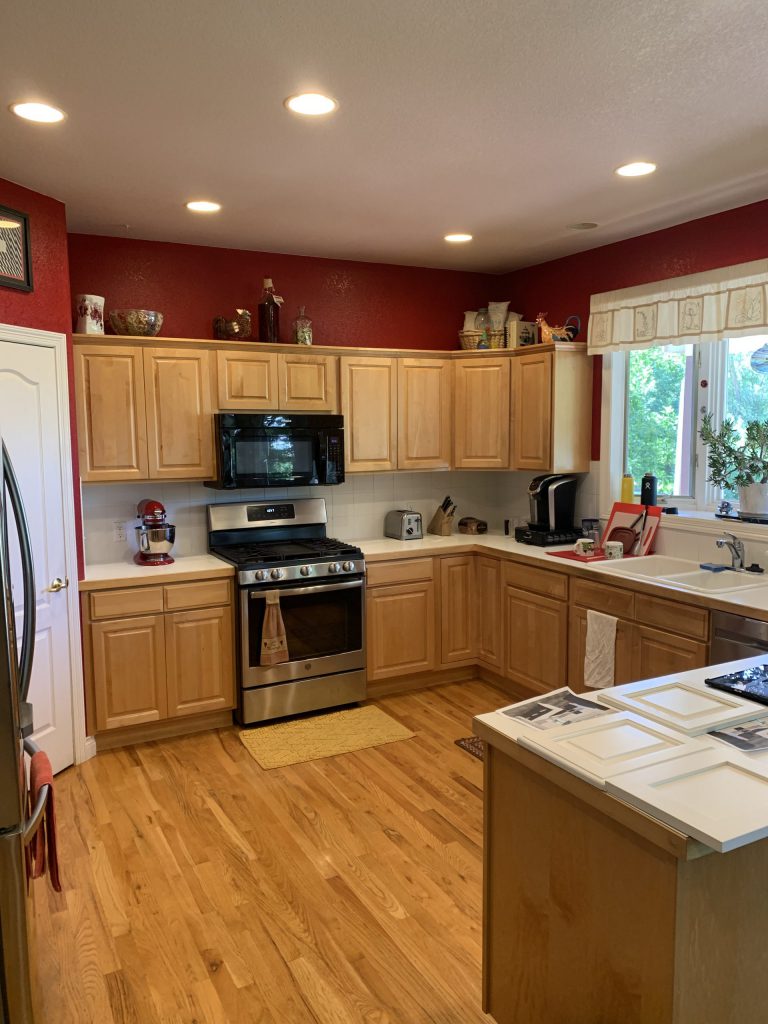 BEFORE Resurfacing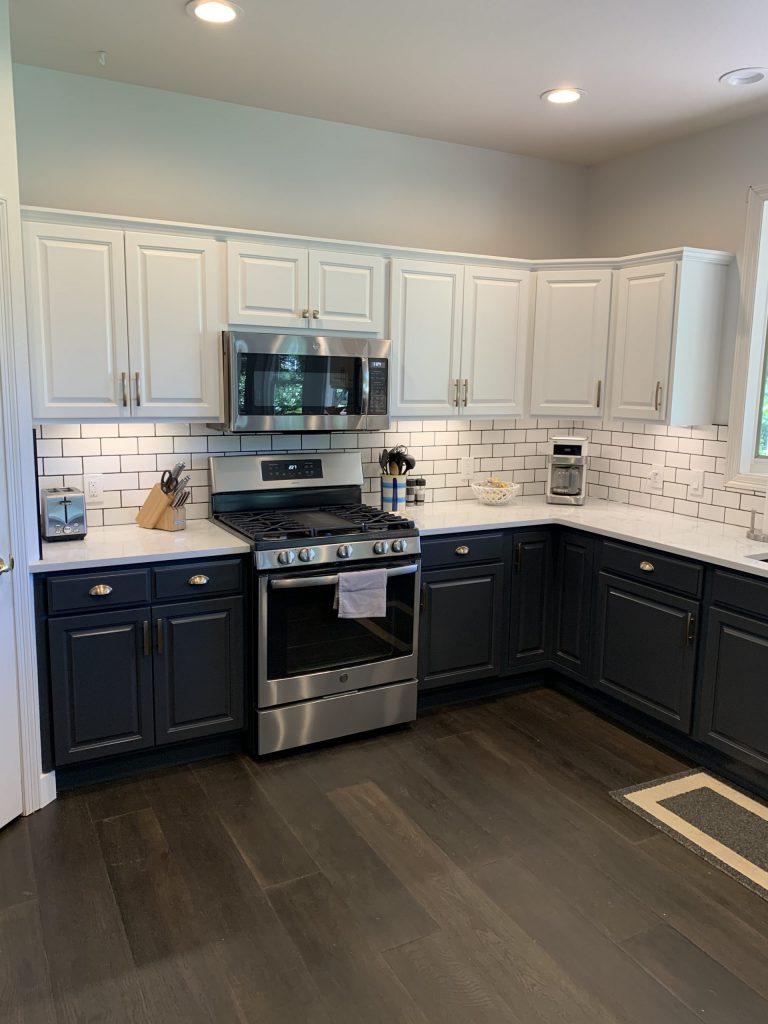 AFTER Resurfacing

"Absolutely beautiful! It has transformed our kitchen and has such a professional look about it! I just love sitting in the living room and looking into the kitchen! Worth every penny!"
-Lynne, Fort Collins, CO