Greeley
Cabinet Painting Services
by Summit Cabinet Coatings
Summit Cabinet Coatings has been offering Greeley cabinet painting services since 2010.
---
Are you looking for a Greeley cabinet painting company? Look no further than Summit Cabinet Coatings. Our experienced in-house team is the best when it comes to cabinet resurfacing and refacing services—and we're local to Northern Colorado! Fill out the form for a free estimate, or continue reading to learn more about our cabinet painting and refacing services.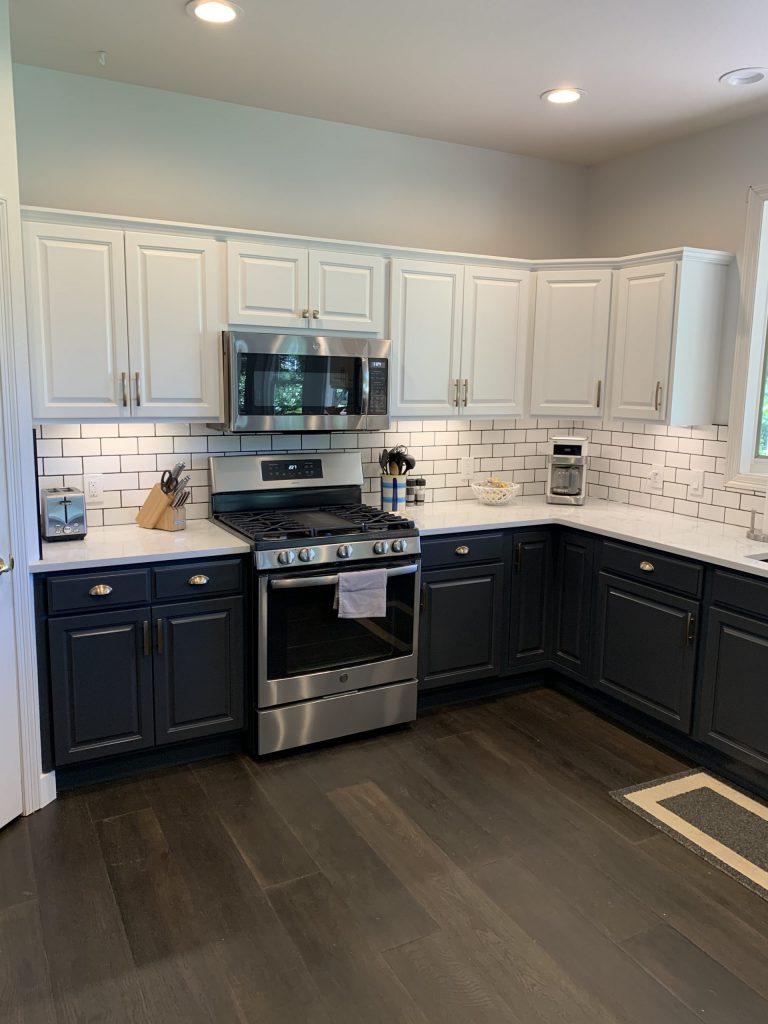 This kitchen was beautifully transformed with our professional cabinet resurfacing services. See the "BEFORE" photo below!

The Summit Cabinet Coatings Team
Customer service and gorgeous results are what drive us.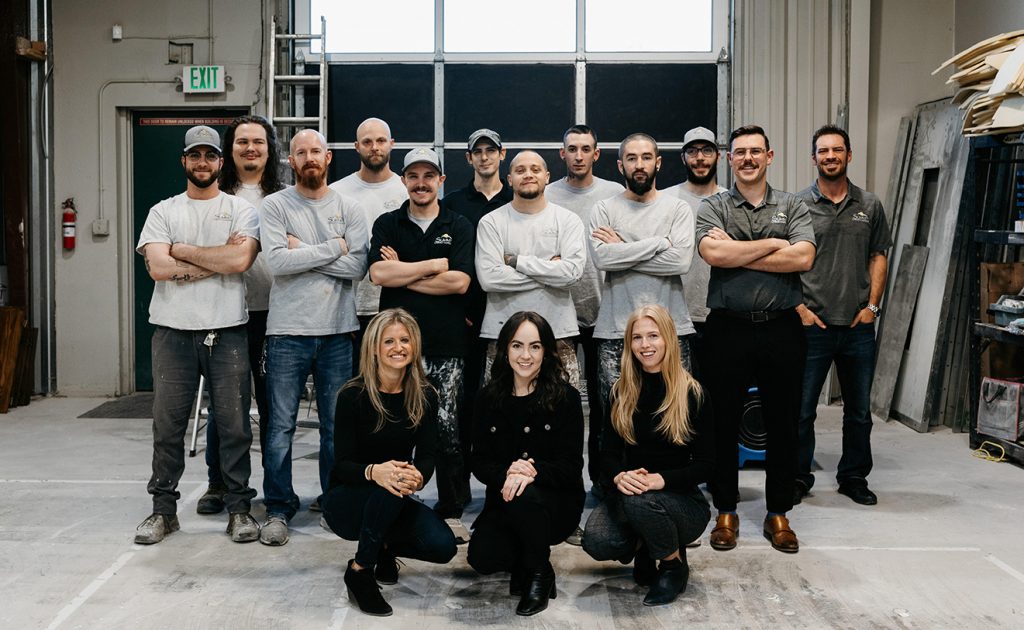 Do your kitchen cabinets need a refresh?
Our amazing in-house team will guide you through the entire process of revitalizing your kitchen cabinetry.
---
Every consultation starts with important questions. What is your vision? What kind of upgrade are you looking for? Will there be new flooring, countertops, backsplashes, built-ins, and/or appliances to consider? We love helping our customers find the best finishes to complement their new design elements. If you're looking for Greeley cabinet painting services, you will love the results of our resurfacing process.
We offer both painting—or "resurfacing" as we like to call it—and refacing. Our luxurious cabinet refacing service is the closest option to brand new cabinets. Update your kitchen from old, raised panel oak cabinet doors and drawer fronts to a satin-finished, rich-colored shaker style. We offer so many options and would love to help you find the right look for your kitchen.
While our refacing services are impressive, we know that sometimes resurfacing is the better option. For example, you might love the overall design of your cabinets, but want to give them a refresh. We know you picked your cabinet style for a reason and we're ready to give them the upgrade they deserve. Resurfacing is great when you only want to change the color, finish, and/or hardware. It's also a great option if you're looking for a fresh upgrade on a budget!
Our refined resurfacing service is practiced and perfected. To start, we come to your home or business and remove your cabinet doors and drawer fronts. With special care, we bring them to our facility for high-quality cleaning, sanding and finishing. We apply multiple coats of commercial-grade paint, plus a few layers of a strong clear coat for longevity and durability. At the same time the cabinet doors and drawers are getting an upgrade, we also work on the cabinet boxes. In your home or place of business, we prepare the surface of your frames completely for a factory finish. This process ensures your upgraded doors and drawer fronts fit into place once we're finished. Once the cabinet boxes are ready, we re-install your cabinet doors and drawer fronts—leaving your kitchen looking like new! Not sure which solution is the best fit for your project? Contact Summit Cabinet Coatings today to discuss our options!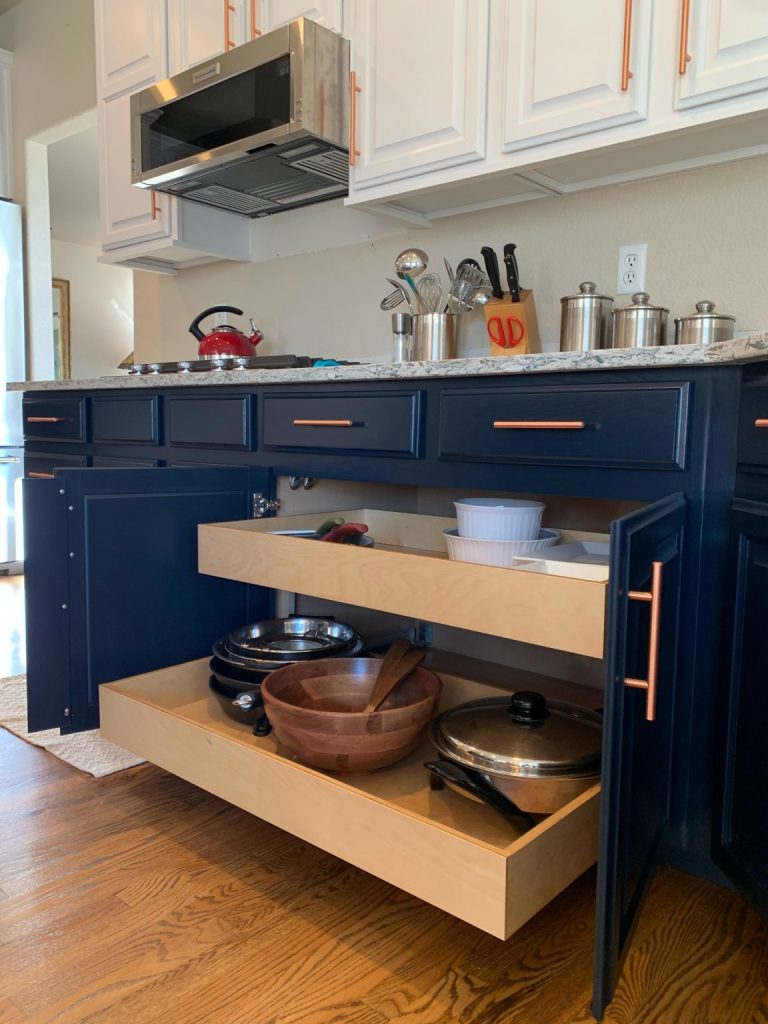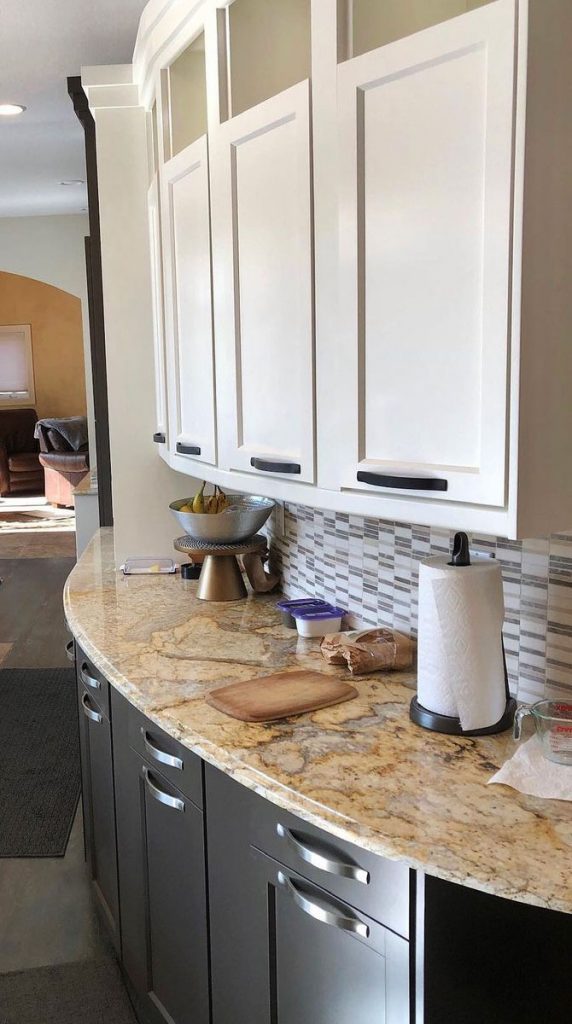 We're only minutes from Greeley, CO.
Colorado has been the home of Summit Cabinet Coatings for many years.
We're a family-run business with a heavy focus on quality results, customer service, and a seamless client experience. Colorado is our home and we love its natural beauty. Let us help you bring a little of that beauty to your home.
---
Our non-intrusive process requires little to no preparation on your part. Once all the plans are set and scheduled, you can achieve a beautiful kitchen refresh in no time. We're never satisfied until you are. That's why we've been able to serve Northern Colorado with professional cabinet refacing and resurfacing services for so many years. We look forward to helping you achieve the gorgeous redesign that you dream about. Making those design dreams come to fruition is what we love the most about our job!
If you are wondering where to start, we've got you covered. We have detailed step-by-step guides on our resurfacing and refacing processes right here. If you're still not sure what you want or have further questions contact our team today! Our experts are ready to talk you through your options in more detail and answer any questions you may have. If you know what you want and are ready to get started, contact us for a free consultation and estimate. We'd love to guide you through our different options and processes.
Cabinet Refacing Project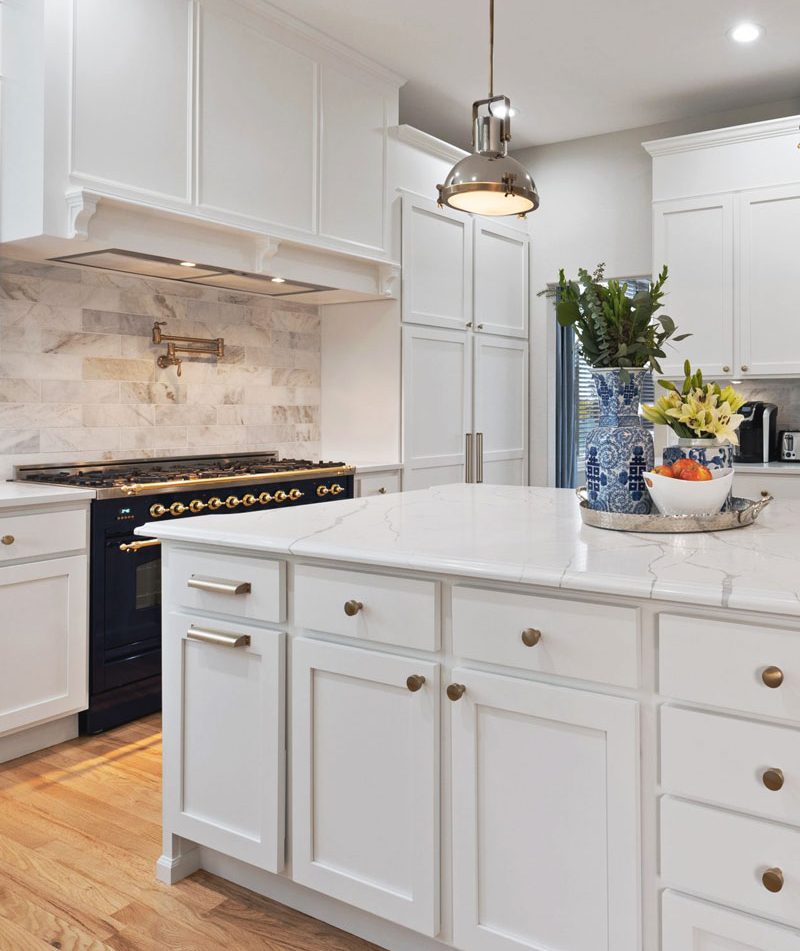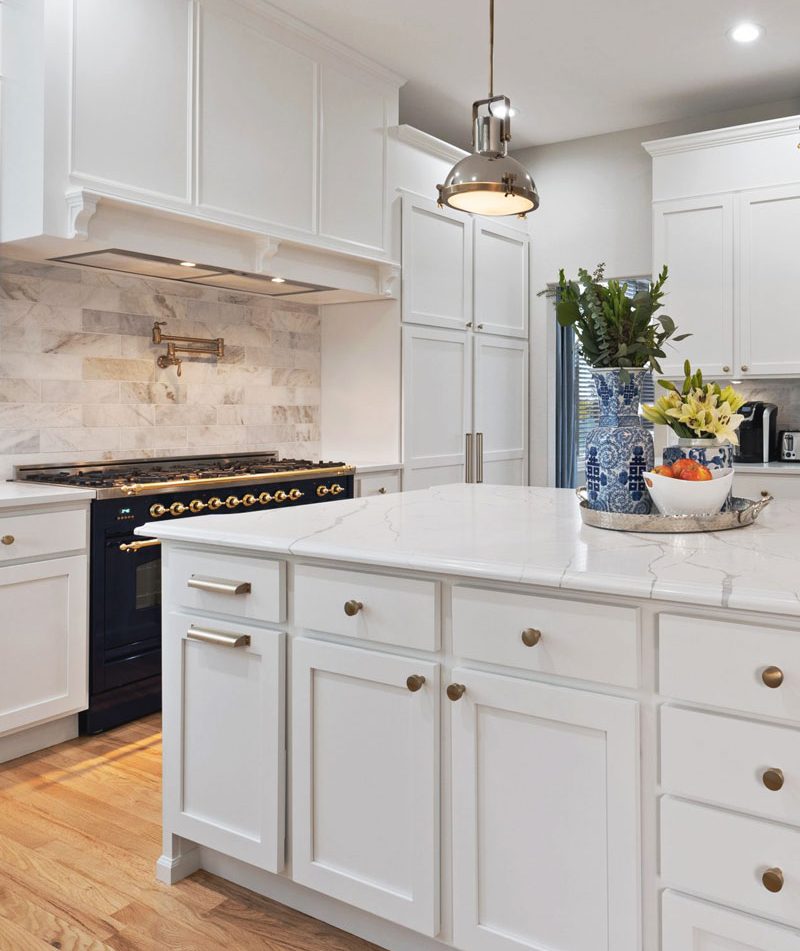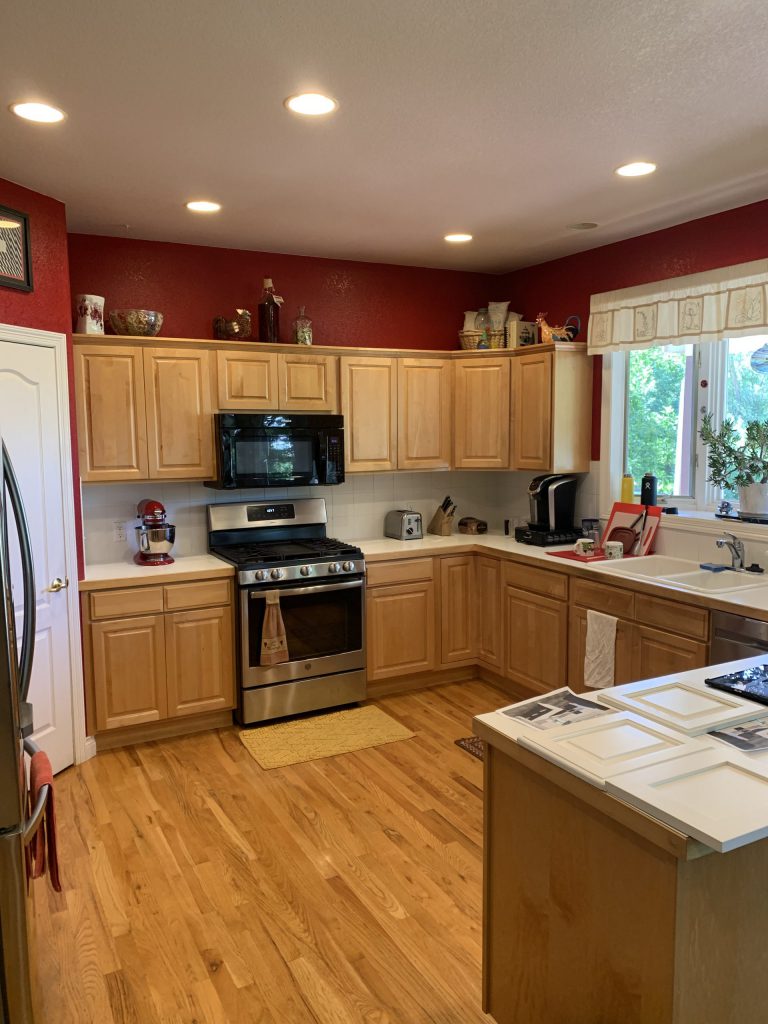 BEFORE Resurfacing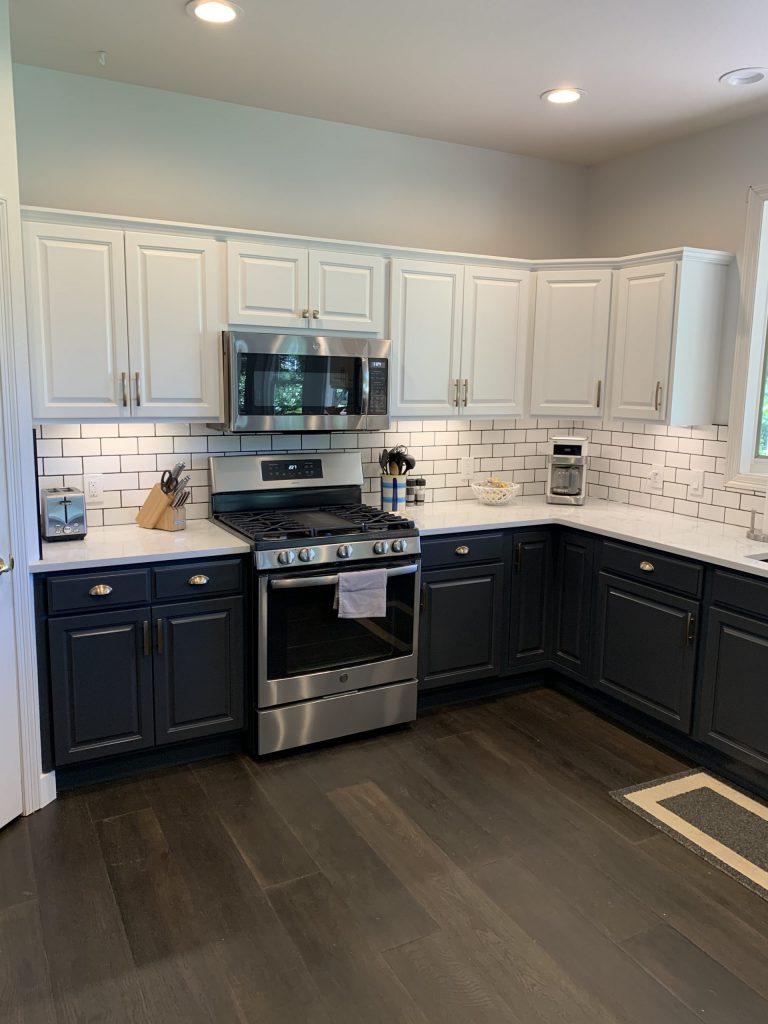 AFTER Resurfacing