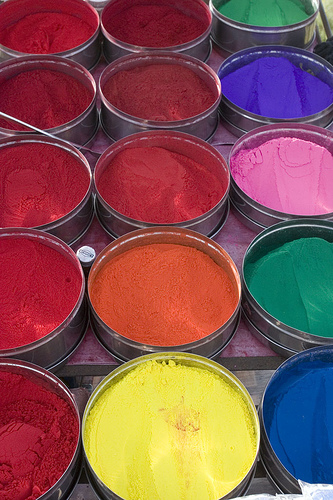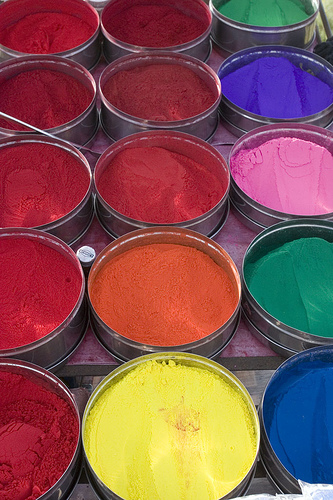 Does your kitchen sometimes look or feel like a cave? If your kitchen design or layout doesn't offer much light, color or space it can easily feel like the walls are closing in on you, which isn't very appealing considering so much time is spent in your home's kitchen. If this is the case, then you may want to start by refacing cabinet doors with a new coat of paint. Here are some tips to lengthen and enliven your kitchen with a fresh coat of paint.
As long as frames and doors are in good condition, go ahead and feel free to look into cabinet refacing as opposed to total cabinet replacements.  Refacing your cabinets with a lively coat of paint is quite simple and a great way to save some money.  The most important aspect, as with any DIY project is the prep work. Prep work for painting your cabinets involves properly cleaning, sanding, and priming every inch of your current cabinets. This will ensure that your new paint will stick well.
Cleaning
Properly cleaning off your current cabinets is the most important part of the process. Old residue can easily be removed with the help of a degreaser. After thoroughly cleaning off the cabinets, you'll need to roughen up the surface with the help of 100-grit sandpaper to ensure that the paint sticks.
Prime
The primer that you choose and apply can make or break your cabinet facelift. To achieve a glassy surface use a high build sandable primer to even and smooth the surface before applying paint. In some cases you may even need two coats of primer to completely fill the grain.
Painting
It's important to keep the doors and drawers as flat as possible when refacing cabinets with a fresh coat of paint. In order to do this, try finding a dry rack that you don't mind getting dirty or you can even construct a makeshift dry rack by drilling screws through pieces of scrap wood. When painting, flip it in order to paint the other side after it's dry to the touch. Screw hooks into the edges of the doors and drawers to grab hold and move them so you don't have to worry about fingerprints. Hang them up to dry out of the way.
When choosing paint, keep in mind that high traffic areas such as a kitchen often require oil-based paints. Latex paint is also a good substitution for oil-based paints which are messy and toxic. Latex formulas specified for cabinetry, labeled as 100% acrylic, will make an even and durable finish.
Once everything is painted and dry, you can reattach everything and see the beautiful difference that refacing your cabinets made. You may also want to consider new hardware to spruce them up even more.