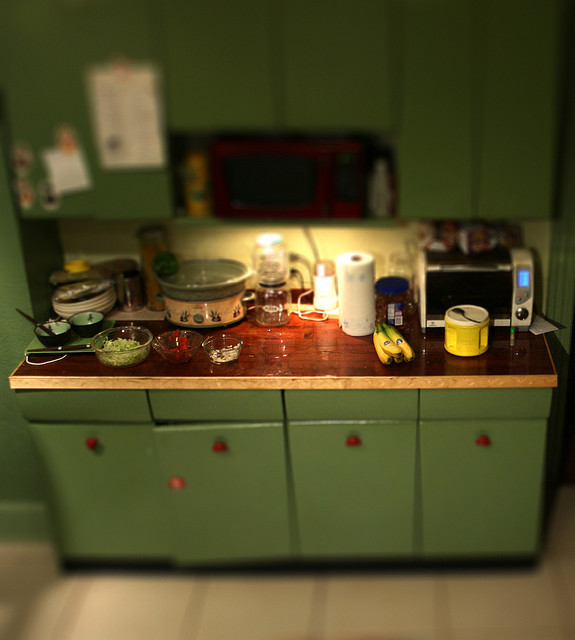 A kitchen remodel or renovation is one of the most expensive home improvement projects that you can perform, however, they are also one of the most profitable home renovations that you can invest in and if completed correctly can turn quite a profit when selling your home. So is it possible to breathe new life into a tired kitchen without going broke? Absolutely! Here are some ideas for creating a chic new kitchen without breaking the bank.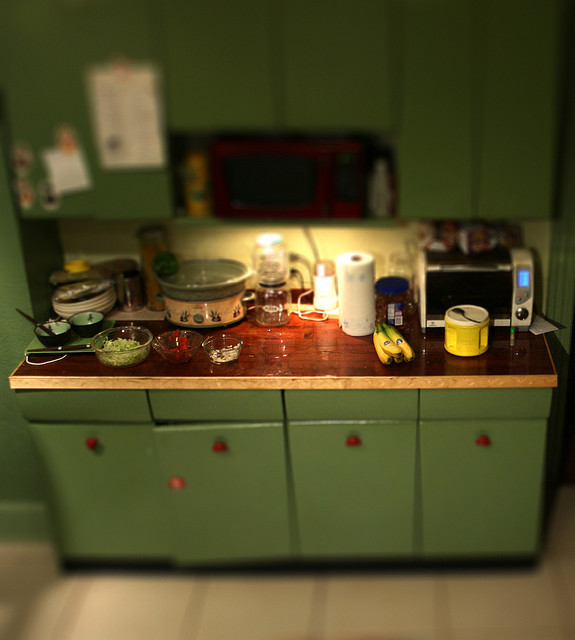 Refinishing Kitchen Cabinets
By refinishing your kitchen cabinets you can save a lot of money that you may otherwise have to spend on entirely replacing your cabinets. Cabinet refinishing involves changing the look of your existing cabinet faces by painting or by sanding and finishing them with a new stain.
Cabinet Refacing
If you would like to give your cabinets a whole new look without spending a lot of money, you can also trying refacing your cabinets. This involves removing all of the exterior surfaces from your existing kitchen cabinets and covering them with a new type of veneer cover that matches whatever type of look that you're going for. You can even add molding or trim on your newly refaced cabinets to add a touch of elegance.
Hardware
To make a big impact in your kitchen without breaking the bank you can change out your hardware. Replacing knobs, pulls, and hinges only costs a few dollars but can give your kitchen a whole new look. Just make sure that the new hardware fits into the existing hole locations.
Paint
A fresh coat of paint in an exciting new color can breathe life into any room and is quite easy and expensive to pull off. Consider what type of look that you're going for in your updated kitchen and make sure that your new color coordinates with the other new aspects of the room.
Add a Backsplash
If tearing out current countertops and installing new ones is too much for the budget, consider just getting a backsplash instead. This will add some pop and visual appeal to your kitchen without costing a lot. Some good choices include laminates, ceramic or glass tile, beadboard or even metal ceiling squares.
So if you're looking to make some changes to your kitchen, you don't have to break the bank. There an array of things that you can do that can add visual interest to your old kitchen that are quite easy and inexpensive.
Betsy via Compfight
Sarah Wozniak
Staff Writer, Page1 Online Marketing