What to Expect When Your Kitchen Cabinets are Refinished at Summit Cabinet Coatings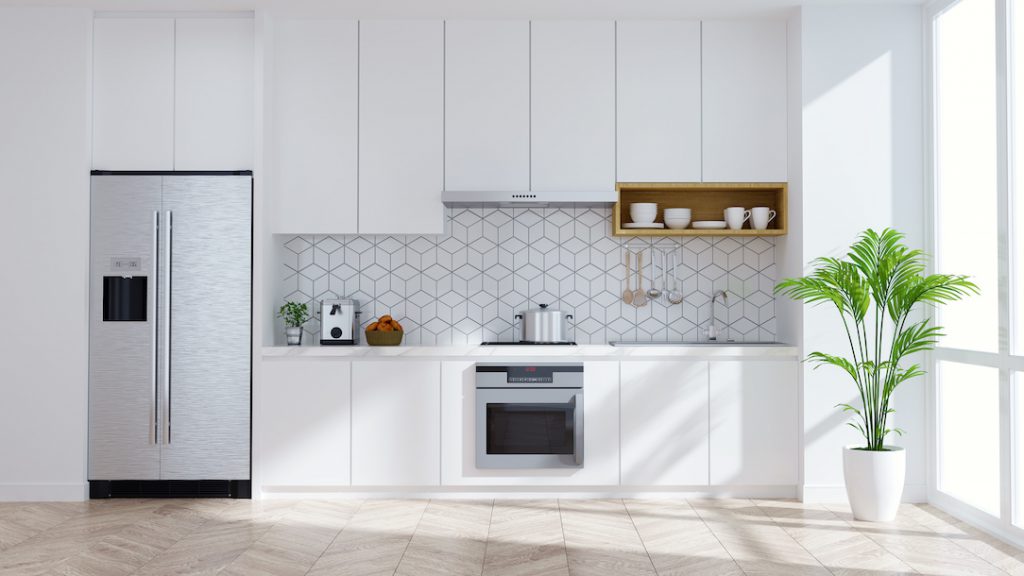 If your kitchen is feeling a little 'blah' then refinishing your cabinets may be just what you need. Rather than demolishing and redoing your kitchen from scratch, working on what you already have can be more cost effective and without the usual hassle it takes to make this extensive change to your kitchen!
Reasons You Should Update Your Kitchen Cabinets
Updating your kitchen is a big project, but it can have even bigger benefits. When you make the decision to renovate your kitchen, you're doing something that your future self will thank you for. Here are the reasons you should consider a kitchen cabinet renovation:
It will increase the value. Even if you think you're in your forever home, it's always a good idea to keep your kitchen modernized. This will help increase the value of your home and will appeal to potential buyers if in the event you need to sell. According to

Houzz

, 43% of people said that they remodeled because they could no longer stand their old kitchen. If you can't stand it, new buyers won't be able to either!

It will be refreshing. When you update your kitchen, even just the cabinets, you're reinvigorating the design. Not only will this look more clean and crisp, but it could also be just what you need to get creative in the kitchen again. Bye takeout, hello home-cooking!

It will increase your comfort. If you have moved into a new house but don't feel like it's quite yours, doing something as simple as having your cabinets refinished could make it feel a little more homelike to you.

It's more hygienic. If your current cabinets are a little beat up and covered in who-knows-what, then refinishing them can help take them back to their original, clean state.

You'll get more family time. If your dreary kitchen is making your family and friends steer clearing of hanging out there, this could be the pick-me-up your kitchen needs. If you love to host but hate doing it in your kitchen, try refinishing your cabinets.
These reasons can all be fulfilled by getting your kitchen cabinets refinished. At Summit Cabinet Coatings, they can help you renovate your cabinets without kicking you out of your home or charging you an arm and a leg. If you're not sure what you want done in your kitchen, contact the experts at Summit Cabinet Coatings for a FREE consultation!
Refinishing is the Less Expensive Option
Refinishing your cabinets, also known as reglazing, is much cheaper than what it would cost to replace them completely. According to Angie's List, refinishing your cabinets can save you up to 80 percent of what a set of replacement cabinets would cost.
Refinishing cabinets uses what you already have in place, but changes the overall look and design of your kitchen.
What Happens With Cabinet Refinishing
Summit Cabinet Coatings has a process and technique that takes five days or less from start to finish. It takes three days for them to prepare and paint the cabinet boxes and drawers in your kitchen. During that time, your kitchen remains clean and usable. Cabinet doors and drawers are finished off site in their shop. They are able to achieve a beautiful transformation to your cabinets, with the convenience of you being able to use your kitchen the entire time. The new finish on your cabinets is easy to clean, and they guarantee that the new finish will not crack, peel or fade.
The Center of the Everything
The kitchen is the heart of the home. It's where you cook meals for the family, where you host parties for friends, where you help kids do their homework, and more. Having kitchen cabinets you love will be a game changer. Refinishing your kitchen cabinets has the ability to make you happier in your own home, without having to completely remodel.
Jim and Jen, owners of Summit Cabinet Coatings, know just how important the kitchen can be in your life. They take pride in refinishing cabinets and want to make sure you have an experience that will be unparalleled. If you need to see it to believe it, the Summit Cabinet Coatings showroom is at 1833 East Harmony Rd. #6 in Fort Collins. It is conveniently accessible for clients in Loveland, Windsor, Greeley, Johnstown, Longmont, Timnath, Wellington, Severance and points in between.
Work With Summit Cabinet Coatings
The team at Summit Cabinet Coatings has many years of collective experience refinishing cabinets. Contact them online or call (970) 282-9856 to schedule a FREE consultation.