With every penny counting these days, why replace your kitchen cabinets or perform a cabinet refacing when you can get a unique new look for just a fraction of the cost? If the basic layout of your kitchen and the style of your kitchen cabinet doors are still acceptable, you can sink the money saved by refinishing into better counters or appliances for your kitchen remodel. Don't think of refinishing as just a new coat of paint. Many custom looks are available and the experienced artisans at Summit Cabinet Coatings can help you find one that is just right for you.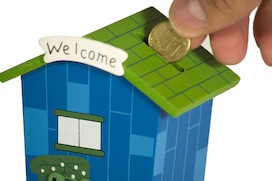 What's Your Look?
Are you into light and bright? Maybe antique French is more your style. Finishing your frames and kitchen cabinet doors with a single color creates a clean and uniform look that will make your kitchen look brand new for lots less than the cost of cabinet refacing or replacement. By accenting the new color with new hardware, your new kitchen can look completely different. But glossy single color finishes are not the only option.
Maybe your kitchen remodel is focusing on an antique look. Delicate pin striping can reproduce the look of French provincial. Glazes, hand rubbing, rub-throughs, color washes—these are all techniques that can produce the look of old cabinets in a completely new and easy-to-care-for surface. In the hands of skilled craftsmen, your 'new' cabinets can become the focal point for your kitchen and be the feature of your remodeling project that you are most proud of. The designers at Summit Cabinet Coatings can help you fine-tune your creative ideas and come up with a plan that you will love.
Is Refinishing Messy?
In the hands of experts, refinishing kitchen cabinet doors and frames is a lot less messy than you might think. Whether they are doing a cabinet refacing or refinishing, the doors are processed offsite at the Summit workshop. The rest of the work is done on-site with a minimum of interruption to your daily routine. You can usually even keep using the kitchen during work. Most work is finished within 3-5 days. The convenience of having the work done quickly as well as the superb results make refinishing an option well worth considering for your next kitchen remodel.