How to Choose the Right Cabinet Finish in Your Kitchen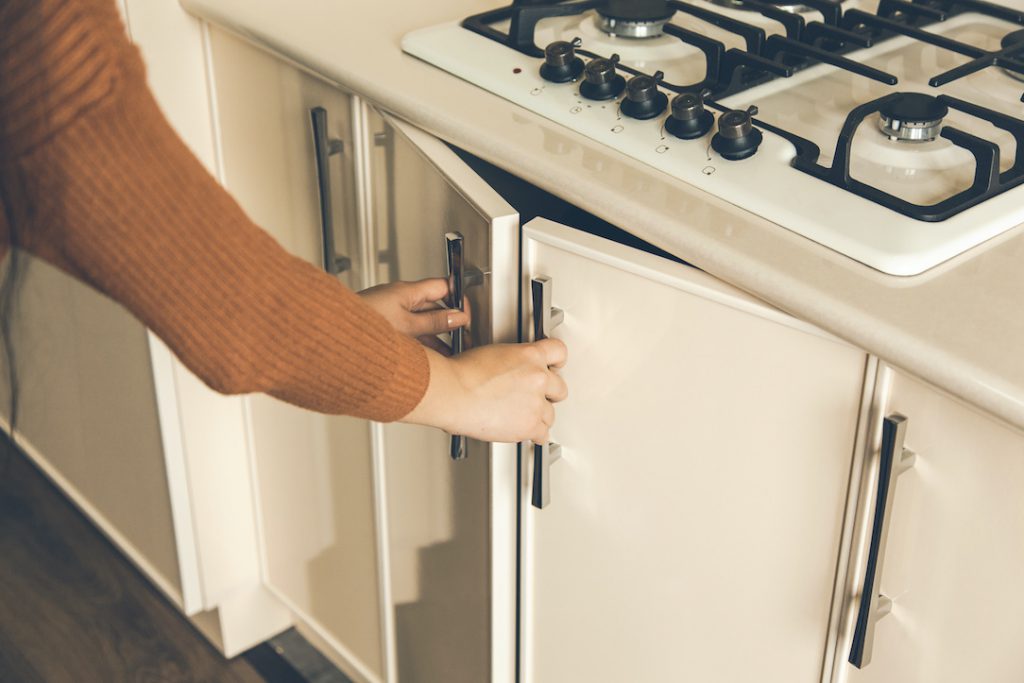 Refinishing the cabinets can help update your kitchen and transform it to be a space in your home that you've always dreamed of, but how do you know what finish is right for you? Here are our most common finishes at Summit Cabinet Coatings, and how to tell if they'll fit the aesthetic you're looking for. 
Different Cabinet Refinishing Finishes 
 Solid
This is the most simple finish of all the options. When you choose this option, you'll get a modern look that's simple. This is ideal if you're wanting to try a statement black-splash, countertop, or floor. If your original kitchen cabinets are a wood finish right now, you can choose to keep that original grain texture, or we can fill it in to appear totally smooth – the option is yours! 
Glazing 
This unique technique highlights the grain in your original cabinets and adds a multi-dimensional look to your new finish. Oftentimes called a "rub" or "wash," this finish is possible by hand-rubbing the glaze into the wood's natural grain once the cabinets are coated. If there's no original grain, our team will produce a faux wood effect. This finish can be done in a variety of tones ranging from light to heavy. The color is up to you, however we most often see our clients choose to use mocha, which is a light brown color. We also see:
Van Dyke Brown (a dark brown)

Black

Taupe

Gray
Other custom tones are also available. 
Pinstriping 
This accent can be done in addition to glazing or can be done alone with a solid color. The pinstriping finish gets its name because it has an accent line applied in the edges of the doors. You can get creative with your new cabinet finish. On our website, we show this finish with a Van Dyke Brown over Swiss Coffee color which gives an elegant look that mimics that of what you'd find in a new cabinet showroom.  
Rustic 
If you are craving a kitchen that makes you feel like you've traveled to a quaint beach cottage or Tuscan village, this is the finish you'll want. We give your cabinets a rustic finish by partnering glazing with the pinstriping technique, which helps give it that antiqued look. HGTV explains the rustic look embodies "the country and lifestyle with large cabinets, warm colors, and lots of wood with interesting character." If this is a feel you want for your kitchen, we can walk you through what to expect. 
Rub Through
The rub through finish provides an accent by sanding through the finish on random edges and imperfections before applying the protective top coat. Sometimes, this effect is used with glazing. The glazing technique can also be known as "antiquing" in the cabinet world, but it is a separate effect from the rub through. However, partnered together you can get those accent cabinets that make your kitchen stand out. If you have solid floors and countertops and need a little "wow" factor added to your kitchen, consider incorporating this style. We most often complete this style for clients who have a dark brown or black island, which serves as an accent to the rest of your kitchen cabinets.
The Refinishing Process
Once you have an idea of what finish you want for your cabinets, the process can begin. The refinishing process happens in less than a week, and you can still use your kitchen the entire time. The simple process happens in two easy steps: on-site and off-site. 
The on-site process means our team will be in your home. We start by spending two to three days in your kitchen coating the cabinet frames. We start by removing the existing cabinet doors and drawers from the cabinet frames and taping off the entire kitchen. Once we've taped off the kitchen, we will wash, hand-sand, prime, repair any blemishes and flaws, caulk, then spray the finish onto the exterior surfaces of the frames. 
The off-site portion of the process is when we take the drawer fronts and doors to put them through the same process as the cabinet frames. All of the pieces will receive three coats of our commercial-grade acrylic coatings, which are applied in our contaminant-free spray booth. Once we complete the drawer fronts and cabinet doors, we will reinstall them in your kitchen. If you wish to have new knobs and handles installed, we can help complete the process by doing that as well. 
Call for a FREE Consultation
If you're ready to upgrade your kitchen without fully renovating it, refinishing your kitchen cabinets is a great option. Whether your house is decades old or built recently, we can help give you the kitchen cabinets you dream of. Call us now for a free estimate on your cabinet project at (970)-282-9856.