The Kitchen of Your Dreams is Already There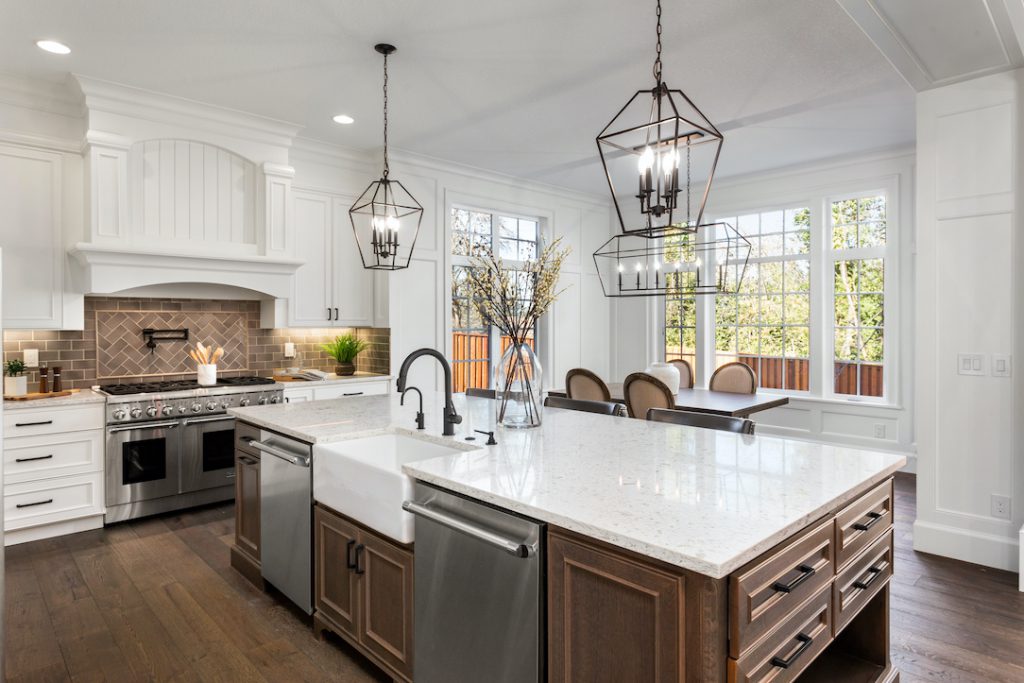 Sometimes what we want is right in front of us. The kitchen of your dreams could be sitting right there in front of you. To get the kitchen you've been dreaming of, all it might take is updating your kitchen cabinets. When you work with Summit Cabinet Coatings to refinish your kitchen cabinets, you'll see that your kitchen was already capable of giving you the aesthetic you were looking for. 
Working With Cabinets You Have 
You don't have to wipe out your current cabinets and start fresh to get the kitchen you're looking for. With the many refinishing options available, you can transform your kitchen with the same cabinets already in place. You can refinish your cabinets to fit most any style you're dreaming of, but some of the most common styles according to HGTV are:
Country farmhouse: this style feels like a getaway vacation into the country even when you're located right in the city. Using farmhouse tables and other furniture of the sort, you can help create a lived-in look that embodies country charm. 

Modern: the updated, chic modern style of a kitchen embodies minimalism. Using reflective services and high-tech material, it's easy to transform any kitchen to look more modern and luxurious. Using highly polished woods and no extra frills, your kitchen can look updated and modern in no time. 

Cottage charm: Updating your kitchen to cottage charm can help the style of your home feel more quaint and homelike. This style is used to help kitchens feel cozy by using imperfect finishes to make it appear more one-of-a-kind. 

Contemporary: function meets family-friendly with a contemporary style. Using a mix of new and old, this kitchen is the best of both worlds. 

Mediterranean: Using sun-like colors, aged surfaces, and handmade ceramics, you'll feel like you're escaping to a small French villa rather than being in your own kitchen. 

Coastal: everyone can feel like they're living on a beach with this kitchen! This concept incorporates large windows, blue, green, and white colors to make it feel like you're right next to the beach everyday. 

Old World: immerse yourself in history with the old world style. This style uses dark mahogany finishes with elegant detail to add a historical ambiance to your kitchen. 

Traditional: if you feel the kitchen is the heart of your home, this style could be for you. This clean, comfortable look is welcoming for friends and family, not only on holidays, but everyday of the year. 
What's the Process?
Home Advisor says cabinets are the largest expense when renovating a kitchen, averaging to be about 29% of the total renovation. Save yourself time and money with refinishing your cabinets instead. 
If you're ready to update your kitchen using the cabinets you've already grown accustomed to, it's a simple process. The team here at Summit Cabinet Coatings will update your cabinets quickly in two parts: on-site and off-site.
On-site: When the process begins, we will spend up to 3 days in your kitchen coating the cabinet frames in place. We start by taking the existing cabinet doors and drawers off their frames and taping off the entire kitchen to keep everything clean. Then, we will wash, hand-sand, prime, repair blemishes, caulk, and spray the finish on all exterior surfaces of the cabinets.
Off-site: Once the process above is complete, we will take the drawers and doors to our shop to go through the same process. All of the pieces will then get three coats of our commercial-grade coatings, all applied in our contaminant-free booth. Once this is done, we will reinstall the drawers and doors in your kitchen, updating any knobs as needed. If you'd like to update cabinet doors and drawers, we offer an option that partners the refinishing method with the benefits of refacing, all at a fraction of the typical cost.
With our non-intrusive method, your kitchen remains clean and usable throughout the week we're updating. You'll be able to enjoy your regularly scheduled life while completely transforming your kitchen.
Create Your Dream Kitchen Today
If you're ready to turn your old, run-down kitchen into the vibrant one of your dreams, consider refinishing your kitchen cabinets. You'll be able to have the kitchen you've longed for without having to completely renovate your kitchen. 
The finishes we offer have a beautiful, individualized appearance that are smooth and durable. This process is the least intrusive method when it comes to reviving your kitchen, which means you'll save more money, energy, and get to the kitchen you want sooner.